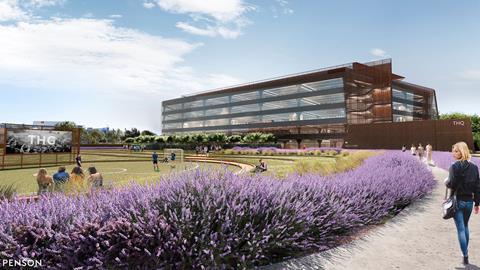 Top story
THG has said its 2021 profit margins will be below market expectations, but has pointed to a recovery in 2022 amid continued strong revenue growth.
Updating the market on its fourth quarter performance, THG said revenues had grown 29.7% in the quarter, with accelerated momentum in organic sales during peak underpinning a full year revenue increase of 37.9% to £2.18bn.
THG Beauty delivered sales growth of 38.9% in the quarter, with six orders per second placed during the peak cyber period.
The group saw annual growth across all divisions, with Beauty up 48.5% to £1.12bn, Nutrition up 17.3% to £659.5m, OnDemand up 26.5% to £128.1m and Ingenuity up 41.4% to £194.3m.
THG said momentum coming into 2022 remains strong across the group following an acceleration in organic revenue growth in the fourth quarter and boosted by a substantial pipeline of site launches within THG Ingenuity.
While the early part of 2022 is expected to be a more challenging comparable period due to global lockdowns in the first half of 2021, and record commodity prices within its Nutrition division, the Board expects full year revenue growth of between 22% and 25%.
However, full year adjusted EBITDA margin is expected to fall short of market expectations, coming in at 7.4%-7.7% against current expectations of 7.9% after taking into account 90bps of adverse foreign currency movement.
THG said for 2022 it expects adjusted EBITDA margins to improve throughout the year as it sees the benefits of 2021 investments in automation offsetting inflationary pressures, in addition to the increasing mix of revenues generated from Ingenuity Commerce.
It cautioned that the phasing of this improvement is expected to be weighted to the second half of the year, given movements in raw material prices, transport costs and currencies.
THG said demand from its large consumer and technology markets remains strong and it continues to win customers at expected levels, with 89% growth in new D2C customers to the group in 2021 against 2019.
ITs Ingenuity Commerce arm saw full year revenue growth of 135.2% to £45.4m, with new client wins late in the year set to contribute further from Q1 2022 onwards to support revenue guidance of £108m-£112m for the year.
Site number growth during the year was driven by enterprise-scale corporates across a diverse range of categories with over 75% of live sites in major international territories (UK, US, France, Germany, China, Japan and Australia).
CEO Matthew Moulding commented: "The operational resilience and performance of our Ingenuity infrastructure was a highlight, dispatching over one million units per day at peak periods. The investment we have made in automation in the UK delivered year-on-year efficiencies, and we are on track to launch our first AutoStore facility in the US during Q2 2022, supplementing the six warehouses added to the network across three continents during 2021.
"Despite challenging conditions, we have scaled revenue and expanded our business model, particularly THG Ingenuity, well ahead of expectations given at our IPO 16 months ago. At the same time, we welcomed 3,000 new employees across the world to the group, the majority of whom are within the U.K., and completed many transformational projects, including the opening of our 1m sq. ft. U.K. technology campus, ICON.
"During the year, the Group also invested around one billion pounds across infrastructure, technology and M&A to further develop the long-term growth prospects of our key trading divisions. We remain committed to our strategy of investing for growth across our global fulfilment network and technology platform.
"The new year has started well, and we remain confident in delivering our strategic growth plans during 2022 and beyond."
THG shares have dropped 6.2% to 174.1p so far this morning.
Morning update
Hotel Chocolat Group saw revenues jump 37% in the run-up to Christmas, with stronger growth that expected leading management to up forecasts for the year.
Hotel Chocolat said total group revenue in the 13 weeks to 26 December were up 37% compared to the prior year, and by 63% cent compared to the equivalent period two years ago.
Total group revenue for the first half has been "strong", increasing 40% compared to the prior year, and by 56% compared to the equivalent period in the financial year ended 28 June 2020, the last equivalent period prior to the impact of Covid-19:
In the UK, it said its strong brand position and multichannel model enabled growth of 38%, with new customer acquisition campaigns resulting in 38% more active customers.
n the USA, the digital-led strategy delivered growth of 128%, with active customer database growth of 119%.
In Japan, its multi-channel joint venture achieved growth of 131%. Since launching the VIP loyalty scheme 14 months ago, the database has grown by 1000% to over 100,000 active customers.
Hotel Chocolat said that trading throughout the period has been "encouraging" and the board now expects trading to be "marginally ahead of management's expectations for the current financial year".
Angus Thirlwell, co-Founder and CEO, said: "These results demonstrate that the Hotel Chocolat brand is connecting with more customers, as we invest continually in new product creativity, driving growth across channels and categories, and in our 'gentle farming' initiative supporting cacao-farming families.
"All of our six growth drivers are behind the acceleration in sales: Velvetiser in-home drinks system, VIP Loyalty rewards, and Digital, whilst the USA, Global Wholesale, and the Japan joint venture are finding the formula for sustained growth, and our UK domestic market still has huge potential.
"Our Velvetiser in-home drinks system was a star performer during the period. The majority of our subscription customers are now coming from our popular hot chocolate and coffee machines and drinks. We invested in refreshing our key chocolate gift ranges in the period and that resulted in an immediate and strong uplift in sales, particularly the higher price-point categories.
On the markets this morning, the FTSE 100 has fallen back 0.7% to 7,555pts.
Early risers include FeverTree, up 5.4% to 2,661p, Devro, up 5% to 206.5p and Tate & Lyle, up 0.6% to 722.9p.
Along with THG, fallers include Glanbia, down 7.8% to €12.12, Just Eat Takeaway.com, down 2.1% to 3,875p and Ocado, down 2.1% to 1,428.5p.
Yesterday in the City
The FTSE 100 started the week up 0.9% to close at a post-Covid high of 7,611.2pts.
However, the day's big mover was Unilever, which plunged 7% after weekend reports it had bid £50bn for GlaxoSmithKline's consumer health arm and a strategy update at the start of the day failed to ease investor concern about the move.
The day's risers included British American Tobacco, up 3.7% to 3,144p, Deliveroo, up 3.3% to 174.4p, THG, up 2.9% to 185.6p, SSP Group, up 2.7% to 185.6p, C&C Group, up 2.2% to 241.2p and Naked Wines, up 1.7% to 604p.
Supermarkets Tesco and Sainsbury's were up 1.6% to 289.5p and 1.4% to 292.6p respectively.
Other than Unilever, the day's fallers included McBride, down 5.3% to 54p, Kerry Group, down 1.2% to €112.00, PZ Cussons, down 1% to 197.6p, Just Eat Takeaway.com, down 0.8% to 3,958p and Greggs, down 0.7% to 2,693p.