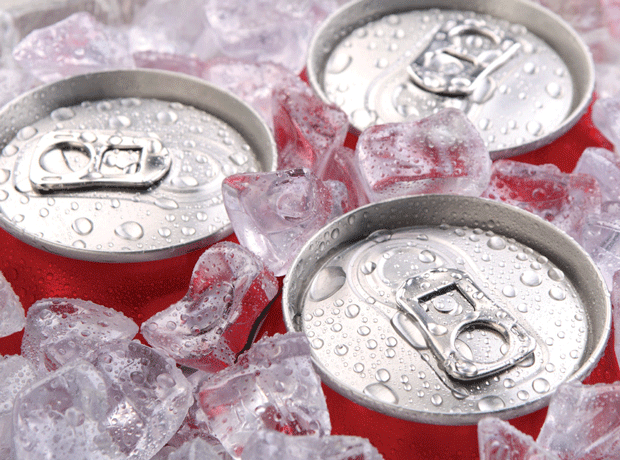 Coca-Cola (KO) has reported a 4% drop in reported net revenues for 2015 after a fourth quarter slowdown.
The drinks giant said its revenues declined by 8% in the fourth quarter, but this was driven by six fewer trading days in the comparable quarter in 2014.
Fourth quarter organic revenues edged up by 1% and full-year organic revenues were 4% after volume and price rises during the year.
Global volumes grew 3% in the quarter and 2% during the full year, while global price/mix great 2% in both the quarter and the year.
Muhtar Kent, chairman and chief executive said, "In late 2014, we laid out a clear five-point plan to reinvigorate growth and increase profitability. In 2015, a transition year, we delivered on this plan despite an increasingly challenging global macroeconomic environment."
Quarterly earnings were up 61% to US$1.24bn from £770m a year ago. Full year earnings were up 4% to US$7.35bn.
"Our fourth quarter performance was a testament to the action we took as the company continued to deliver solid pricing and unit case volume growth," said Kent. "Importantly, this topline growth was led by our flagship market of North America, which delivered its strongest annual performance in three years."
Revenues in North America were up 2% during the year (up 4% organically), with volumes growth of 1%.
Europe saw a net revenue decline of 7% during the year, though both volumes and organic revenues were up 1%. Currencies hit Latin American revenues, which fell 13% despite 11% organic growth and 1% volume growth.
Full year global volume growth was 1% in sparkling beverages and 5% in still beverages, with volumes up 2% and 6% respectively in the fourth quarter.
Global sparkling beverage volume growth in the quarter was driven by 1% growth in brand Coca-Cola, 3% growth in Sprite and 7% growth in Coca-Cola Zero, partially offset by a 5% decline in Diet Coke/Coke Light.
Still beverage growth was driven by 8% growth in packaged water, 6% growth in ready-to-drink tea, 5% growth in juice and juice drinks and 2% growth in sports drinks.
Also today Coca-Cola announced it plans to refranchise 100% of company-owned North American bottling territories by the end of 2017. It also announced it has entered into a non-binding letter of intent to refranchise its bottling operations in China to existing partners China Foods Limited.
Kent said: ""This acceleration of our global refranchising marks a step change in our efforts to refocus The Coca-Cola Company on its core business of building strong, valuable brands and leading a system of strong bottling partners. When this transformation is complete, we will look very different than we do today. Expanding Coca-Cola bottlers in various regions will grow in terms of revenue, employment and reach as we transition Company-owned operations to the franchise system."
The Company expects organic revenues to be up between 4% and 5% in 2016, though the net impact of acquisitions and divestitures is expected to be a 4-5 percentage point and currencies will be responsible for a further four point headwind.
Coca-Cola expects comparable currency neutral income before taxes to grow 6% to 8% in 2016.
Coca-Cola shares edged up 0.2% to $42.75 on beating consensus fourth quarter expectations. The shares are currently 3.8% up year-on-year and are 11.5% up since mid-September.