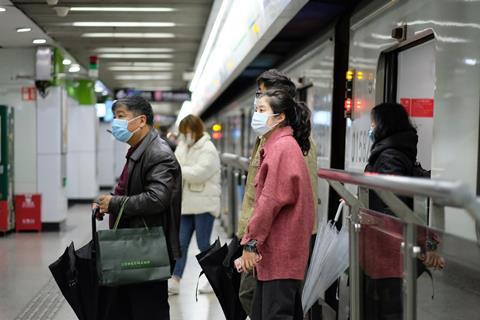 Food & drink SMEs face a threat "worse than Brexit" as the coronavirus outbreak puts a squeeze on cashflow.
Fmcg startups have urged the industry to step up support measures as they start seeing an impact from Covid-19 on sales, stock, listings and working capital reserves.
Morrisons' decision to introduce "immediate payments" for smaller suppliers – with up to £1m of business a year with the grocer – was commended as an "absolutely brilliant measure" that will help prevent a cashflow crisis by Fitbakes founder Ella Rauen-Prestes.
Startups and advisory bodies, however, urged other supermarkets to follow suit.
"Cashflow is what kills small businesses and right now, it is essential," Rauen-Prestes said.
"If there's a hiccup on cashflow, many small businesses will go bust, and that is not what the country wants."
As consumers start panic-buying, some SMEs have reported a sales spike. But this comes with the added pressure on cashflow from ramping up production, said Kien Tan, retail director at PwC.
Pip & Nut has seen a 30% sales rise in grocery channels week on week, especially of its kilogram format, founder Pippa Murray told The Grocer.
"Our main concern is responding to the immediate spike in demand, while trying to predict consumer behaviour as things unfold," she said.
"We know that if the government goes into lockdown, there is going to be a cliff at some point and we don't want to be sat on stock."
Retailers were asked to improve communication and collaboration with smaller suppliers, becoming more flexible in terms of delivery times, stock levels and sales volumes.
Losing shelf space and listings in favour of products such as toilet roll and hand sanitiser was also a concern for small suppliers worried they will be "sliding further down retailer's agenda", said Liam White, co-founder of Dr Will's.
Young Foodies co-founder Theadora Alexander said deprioritising challenger brands at this stage was "dangerous territory".
"It is a nerve-wracking time for the industry and the uncertainty is arguably higher than Brexit," she added.
"We are urging retailers to not only prioritise small brands but hero them. Pushing them to the bottom of the pecking order could cause irreparable damage to their already limited cashflow, making them vulnerable."
Retailers should "think about the long term", PwC consumer markets leader Lisa Hooker argued.
"The industry should not want to lose these innovative startups which often are addressing the change in consumer taste, so they need to not forget them when they are organising themselves."