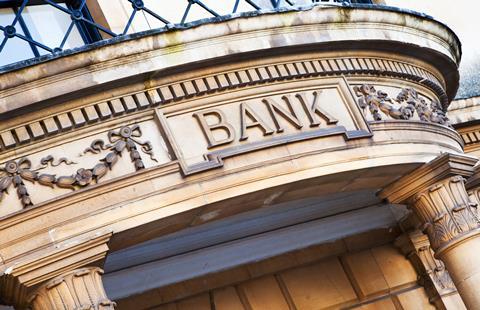 Food and drink industry experts have welcomed reports of a potential new equity-based rescue package for startups, but warned such a scheme was unlikely to be a silver bullet to solve the current funding crisis.
The Telegraph reported this week the Treasury was set to unveil new emergency measures for fast-growing businesses within days. The existing coronavirus loan scheme has come under fire after it emerged barely one in five businesses applying for help had been granted funding so far.
It is thought the new scheme will centre on a co-investment strategy, with taxpayers matching investors' funding in an effort to keep investment levels steady, after the coronavirus led to a slowdown in activity.
Young Foodies co-founder Thea Alexander said it was "encouraging" that the government was trying to address the "massive gap in the support mechanism".
"My gut feel is this will be good for trading up existing investment, but it is not de-risking the situation and the problem right now is that investors are sitting on their hands, waiting to feel that risk has subsided," she said.
"So, unless this government scheme makes it feel less risky, it is not going to have the kind of tideway impact we are hoping for."
Andrew Allen – partner in vegan 'junk' food brand Biff's Kitchen and non-executive director of a number of SMEs – agreed. What would be "crucial" was whether investors would receive any kind of benefit from the programme, he said.
"If you put yourself in the shoes of the investor, anything at the moment seems a high-risk strategy," he said.
"So, the devil is going to be in the detail in terms of what this gives to an investor. It will be an amazing deal for startups if they can get double-funded, but if you are asking someone to tie capital up in such an unusual time that's a real leap of faith so it feels like there will have to be some kind of incentive."
Industry experts had called for measures to support small businesses to be centred on equity rather than debt since the Coronavirus Business Interruption Loan Scheme (CBILS) was announced at the end of March, with the Enterprise Investment Scheme Association (EISA) lobbying the government to double the relief threshold for investors in EIS and SEIS business to unlock extra funding.
EISA director general Mark Brownridge said the effectiveness of the potential new scheme would depend on how the government planned to raise the initial money.
"The problem is trying to raise the money in the first place because investors have turned the taps off," he said.
The news came as UK Finance figures revealed this week that only 6,020 loans under CBILS had been approved, out of the 28,460 formal applications lenders had received, amid mounting fears the programme is failing to provide funding fast enough.
The remaining applications were currently being processed, UK Finance said, as the number of loans approved each day continued to increase. It had currently approved £1.1bn of financing, it added.