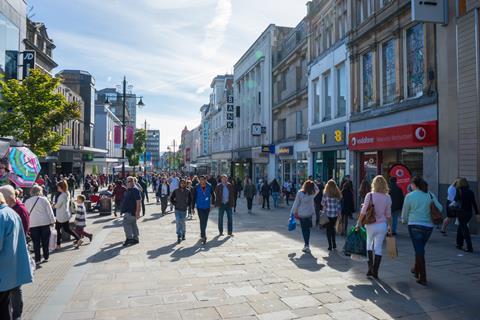 Leading retailers including Tesco, Sainsbury's and Morrisons have called for a cut in business rates to help manage inflationary pressures.
The retail coalition, which consists of 11 businesses employing over one million people between them, has launched a campaign called Cut the Shops Tax by delivering a letter to Chancellor Rishi Sunak.
Business rates represent a significant proportion of overheads for retailers and the coalition argues that by cutting these rates, businesses will be able to invest in store development and create new jobs.
In the letter to Sunak, retailers claimed a cut in rates would also help businesses to mitigate inflationary pressures, keeping prices low for consumers.
The Chancellor recently launched a consultation on a possible online sales tax (OST), the proceeds of which would allow rates to be reduced in the retail sector.
The campaign letter said: "We welcome the commitment that any OST would be used to fund reductions in business rates for retailers. This would help to level the playing field between online and bricks-and-mortar retailers at a time when Covid-19 has accelerated shifts in retail which were already in evidence before the pandemic.
"One recent report suggested that half of all non-food sales will be made online by 2025, and yet physical shops are taxed far more heavily than this newer and rapidly growing part of the retail sector."
The Retail Jobs Alliance intends to collaborate on this issue from until the Autumn Budget, publishing more research on the impact of business rates on retail later this year.