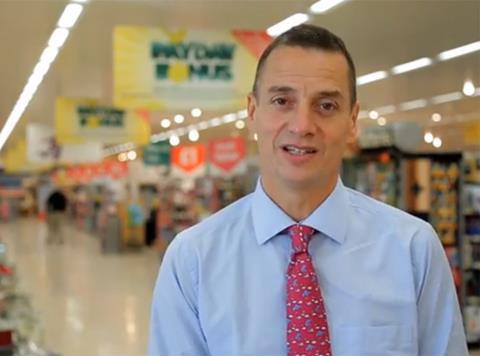 Former Morrisons (MRW) CEO Dalton Philips received a £1m annual bonus payment last year despite escalating losses and plunging sales at the supermarket during the period.
Philips, who parted ways with Morrisons three months ago, was awarded the £1m annual bonus in cash on top of his £850,000 salary, more than £200k in pension payments and £28k in benefits.
As a result, Philips received a total pay packet, excluding share bonuses, of £2.1m in the year to 1 February – double the reward he received in 2013/14 where no annual bonus was paid.
The grocer's annual report also revealed the sacked boss was also granted shares worth £1.9m during the year, dependant on the supermarket's performance – taking his overall pay award last year to £4m.
Philips will remain eligible for the Morrisons long term incentive plan as the report stated that he was considered a "good leaver".
Therefore, a total of 237,592 deferred shares awarded in 2011/12 were scheduled to vest in full in March 2015, worth £460k at Morrisons' current share price.
Additionally, the share awards granted to Philips in 2013 and 2014 will also vest three years from the date of their grant. The maximum number of shares he will receive is 550,999 from 2013 (worth £1m at current share price) and 269,696 from 2014 (worth £520k).
It was announced that Philips would leave Morrisons in January as a result of the supermarket's continued poor performance. Morrisons reported a £792m annual loss for the year to 1 February, amid a 4.9% to £16.8bn and like-for-like sales dropping by 5.9% for the year.
Philips' replacement, David Potts, could earn more than £5m if he can hit certain performance targets, with double his £850k salary available in an annual bonus.
Potts could also bag another £2.6m as part of a long-term shares incentive scheme as Morrisons has temporarily increased the maximum annual bonus and share payments achievable to 300% of his £850k salary this year before it resets to its normal level of £240k.