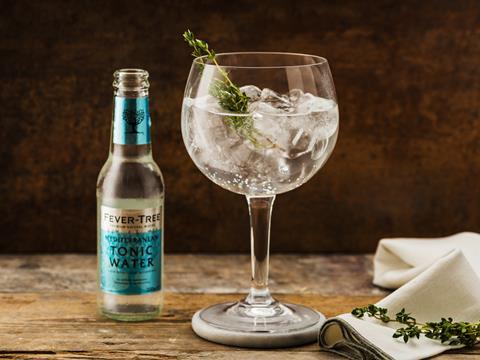 Top story
Drinks mixer producer Fever-Tree (FEVR) has upgraded its profits expectations for the year ending 31 December 2016 after strong second half sales.
Fever-Tree said it has continued to "perform strongly" in the second half of its financial year. Trading has been driven by "particularly strong" performance in the UK, its largest market, as distribution gains were combined with a continued rate of sales growth.
Fever-Tree said: "Given the strong sales in the period to date, the board anticipates that the results for the full year ending 31 December 2016 will be materially ahead of current market expectations."
The shares have surged by 10% this morning to set a new all-time high of 1,075p. The share price has more than doubled over the past year and have rocketted upwards since floating for just 134p in late 2014.
Morning update
Economic volatility around the US election and a weakening pound have opened UK SMEs up to currency risks equating to £34.6bn, according to money transfer and foreign exchange firm World First.
It found UK SMEs are reluctant to lock in US dollar rates with many unhedged beyond the election putting them at risk from future currency volatility.
The plunging pound following Brexit means Q3 sees 28% of SMEs feeling the negative impact of exchange rate movements versus 23% in Q2. A quarter (23%) of businesses say currency volatility has impacted business investment decisions in Q3. Between the US election and continued post-Brexit fallout, 38% of businesses are worried about currency volatility over the next three months.
On the markets this morning the FTSE has jumped back 1.5% to 6,792pts after its rough run last week, with the market boosted by the stabilisation in Hillary Clinton's poll numbers in the battle to become US President.
Reckitt Benckiser (RB) has surged 2.2% to 7,130p this morning, while GlaxoSmithKline (GSK) and Unilever (ULVR) are up 1.7% to 1,553.8p and 1.6% to 3,370p respectively.
Most consumer stocks are up this morning, but Tesco is down 1.3% to 199.9p after experiencing fraud problems in its banking arm this morning, while Premier Foods (PFD) is down 1.4% to 45.4p.
This week in the City
The US Presidential election looms large over the week, with market stability seemingly resting on Hillary Clinton maintain what appears to be a small lead over Donal Trump heading into Tuesday's voting.
The week will also bring plenty of trading updates, kicking off tomorrow with results from a number of FTSE 100 consumer groups. Imperial Brands (IMB) has its full-year earnings tomorrow, Associated British Foods (ABF) also has its full-year earnings and Markets & Spencer (MKS) will issues its half year results.
Sainsbury's (SBRY) has its half-year earnings out on Wednesday morning, then on Thursday Dairy Crest (DCG) issues its own half-year results.
Internationally, this week also sees trading updates from Marfrig, Treasury wine Estates, Sodastream, JBS (and Moy Park), Campari, Henkel, Carlsberg and Coca-Cola European Partners.
In terms of economic news, this week brings the UK's official balance of trade figures for September on Wednesday, while figures for UK industrial and manufacturing production are issues tomorrow.
The Grocer will also publish its monthly Grocer Price Index data on inflation this week as deflation begins to fall away from supermarket prices.