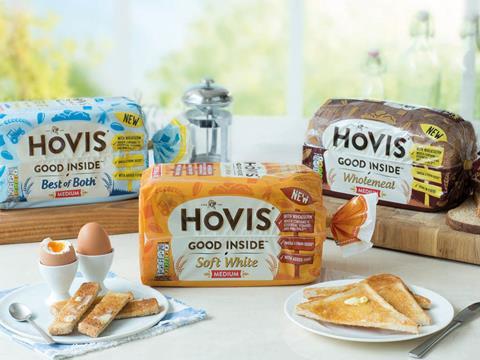 Premier Foods (PFD) has said it retains "ongoing support and confidence" in its Hovis joint venture despite writing off its investment in the baker last week.
The listed food group, which span off Hovis under a joint venture with Gores Group in January 2014, last week wrote-off the entirety of its remaining £8m investment in the firm.
However, Premier said it intends to retain its 49% stake in the venture and that the change in valuation "is not a reflection of its ongoing support or confidence in the business".
In a statement issued to The Grocer, Premier said the move was a "technical accounting treatment of the Hovis equity following IAS(28) convention."
Premier added: "In the last two years Hovis has invested heavily in the brand, its infrastructure and people as it successfully builds the business, and has recently launched a number of exciting innovations such as Seed Sensations, Good Inside and Chia Bread."
Speaking to The Grocer last week, Premier CEO Gavin Darby said Premier was simply being "extremely cautious and conservative" about a company that is already financially ringfenced and off its books.
"We have been steadily writing down the value of our Hovis investment over the past few years and wanted to get to the end of that road," he said. "This is purely non-cash financial housekeeping".
He said Premier was trying to be as "prudent as possible" in its treatment of its two joint ventures, Hovis and its Knighton Foods powdered goods business. "We have written off everything we possibly can so the only way the value of these investments can go in the future is up," he said.
US investment firm Gores paid £30m for a 51% stake in Hovis and signed up to a joint £45m investment plan to reinvigorate the brand.
The write-downs were announced alongside its announcement on Wednesday last week of the rejection of McCormick's 60p per share approach. Key Premier shareholders have subsequently criticised the board for not engaging with McCormick on the possible offer after new strategic partner Nissin Foods bought a 17.3% stake in the company on Thursday.