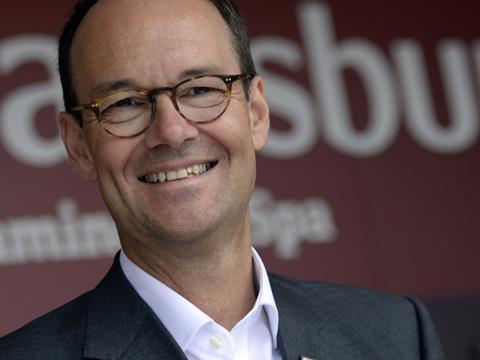 No sooner had Mike Coupe said there was no way he could commit to a living wage at Sainsbury's by next year's AGM than George Osborne announced a new compulsory national pay scale for everybody over the age of 25.
The fallout from the Chancellor's surprise announcement in the Tory's first Budget to introduce a living wage of £7.20 in April 2016 – rising to £9 by 2020 – is sure to be vast, with major implications for big retailers, not to mention the supply chain.
It is likely to be particularly unpopular piece of legislation with the big four supermarkets, which have resisted all talk of putting up their base rates of pay with evasive answers about a host of other benefits staff already receive to supplement their wages.
Campaigns run by ShareAction and The Living Wage Foundation have been quietly gathering momentum this year, with more than 20 FTSE 100 companies already accredited living wage employers, including HSBC, Pearson, GSK and Burberry. The activist groups have been vocal in their criticisms of the wider retail industry in their unwillingness to get on board with the initiative, sending shareholder proxies in to Morrisons, Tesco, M&S and Sainsbury's AGMs to ask questions of the boards. Many retailers which have lagged behind on this issue may now wish they had moved sooner.
Credit where it is due, Sainsbury's CEO Mike Coupe was refreshingly open and engaged on the subject today at the supermarket's AGM, where no less than four separate questions were asked about the living wage – with groans coming from the gathered shareholders at the fourth time of asking.
Coupe said: "I'm personally committed to understanding how we can do a better job in this space [pay] and I take lot of my time and attention talking to our colleagues, understanding the issue and I want to do something about it. You can rest assured it is on my personal agenda."
He added Sainsbury's offered "lots of benefits" on top of the £7.08 an hour base rate – 10% higher than minimum wage and better than its competitor set (although a picture on Twitter today seemed to show Tesco above it at £7.39) – including a staff discount card, a bonus, paid breaks, life insurance, paid breaks and pension contributions.
"I think the Living Wage campaign needs to be more thoughtful about all the benefits we offer our colleagues," Coupe said. "But if we improve the base rate of pay it has to be paid from somewhere and if we take popular benefits away to improve it I don't think that will be right thing to do. If I ask our staff to choose between a discount card and an increase in base rate of pay they would say 'give me a discount card'. Not just a few, 95% plus. But to answer your question [from a shareholder proxy] directly, I could not commit by the next AGM."
Now that Coupe – and the rest of the industry's – hands are forced, what does that mean for those treasured benefits? Sainsbury's and co are unlikely to take away the discount card in fear of the bad press and a staff revolt but will the supermarket follow Tesco's lead and scrap pension contributions?
Sainsbury's official statement runs: "Our basic rate of pay is currently £7.08, which is considerably above the minimum wage. We are currently exploring what our pay review will be for September but it has been in the region of 2-3% for the past three years. In addition to a rate per hour, we also give colleagues a broad package of benefits. We believe in rewarding our colleagues fairly for the great customer service they provide in our stores and will of course comply with legislation to reach the new national living wage of £9 an hour by 2020."
It could not yet comment on the wider implications of the new living wage, but the story will clearly run and run, and where investors might groan at a number of questions concerned with staff pay rather than falling sales and a cut to dividends, 161,000 Sainsbury's employees will be monitoring the situation closely.