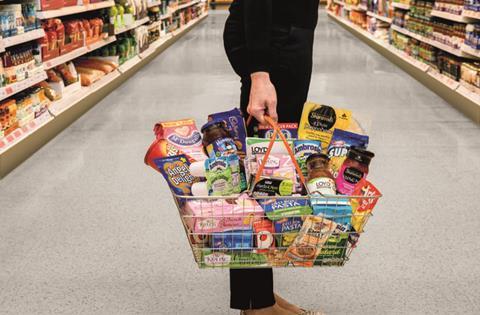 Top story
US food giant McCormick has increased the pressure on the board of Premier Foods (PFD) this morning with a revised offer for the Bisto and Mr Kipling owner of 65p a share.
The new cash bid – 5p higher than the 60p turned down by Premier last week – is a 106% premium to the 31.5p share price of the supplier before McCormick's offer went public.
It gives Premier a market capitalisation of £537m and enterprise value of £1.5bn – and an exit multiple of 10.6x pro forma 2015 EBITDA.
McCormick called on Premier to engage fully and promptly with the US group to agree a recommended offer.
The Premier board has yet to respond to the revised offer.
"McCormick believes that this revised offer should be well received by Premier Foods' shareholders, employees, pensioners, creditors, and other stakeholders," McCormick said in a statement to the London Stock Exchange this morning.
"McCormick continues to believe that, with its 127-year heritage, it would be an outstanding custodian for the Premier Foods brands, and, with the strength of its balance sheet, can provide benefits for Premier Foods, its pensioners, creditors and other stakeholders, which Premier Foods' current capital structure cannot deliver with or without the proposed co-operation with Nissin Foods."
Premier's share price has shot up another 8.9% to 61.5p since markets opened this morning (see Yesterday in the City below). The shares are now up more than 97% since last Tuesday.
Morning update
The Premier news aside there is little else happening on the markets this morning. The FTSE 100 has surged 1.3% higher to 6,185.77 points so far, with Tesco (TSCO) leading the charge, up 2.6% to 194.3p. Sainsbury's (SBRY) is also up 1.5% to 280p and Morrisons (MRW) is 1.1% higher at 200.6p. Poundland (PLND) has started the day as it ended yesterday, falling 1.6% to 157.5p.
Yesterday in the City
Premier Foods (PFD) shares flew up as much as 12% yesterday as the markets reopened after a long Easter break after it turned down two offers from US suitor McCormick and struck up a partnership with Nissin. The share price settled down to finish the day 8.7% up at 56.5p, edging closer to the 60p a share offered by McCormick. Shares in the Bisto, Mr Kipling and Oxo owner are now up more than 80% since last week.
AG Barr managed to keep its head above water following its full-year results to trade 0.3% up at 520.5p. The business, which owns Irn-Bru, has suffered at the hands of the Chancellor in the wake of the proposed sugar levy. Investors rallied behind the stock as the group upped profits 7% in the year to 30 January 2016 despite sales slipping a couple of million pounds to £258.6m as consumers shun sugary drinks. AG Barr said its brand loyalty, innovation and ongoing reformulation meant it wasn't too exposed to the proposed tax.
Other soft drinks producers also had decent days, with Vimto owner Nichols (NICL) rising 1.3% to 1,264p and Britvic (BVIC) up 0.6% to 707p. Sucralose producer TATE & Lyle (TATE) was also up 2.1% to 571.5p, but stevia business PureCircle (PURE), which has been a beneficiary of George Osborne's plans, slumped 2.1% to 379.8p.
Refresco Gerber (RFRG) shares bounced 3.1% higher to €15.41 after it announced a €72m deal to acquire Dutch beverage maker and co-packer DIS.
Other big mover yesterday included Associated British Foods (ABF), up 3.2% to 3,369, McColl's MCLS), up 4% to 170.5p, and Marks & Spencer (MKS), up 2.2% to 401p.
The FTSE 100 ended the day 0.1% down to 6,100.9 points despite rallying in the morning as retailers M&S and Primark owner ABF moved into the black after the Next slump of last week.
Yesterday's fallers included Ocado (OCDO), down 5.2% to 293.6p, Poundland (PLND), down 3.6% to 160p, and Fever-Tree (FEVR), down 1.1% to 644.2p.