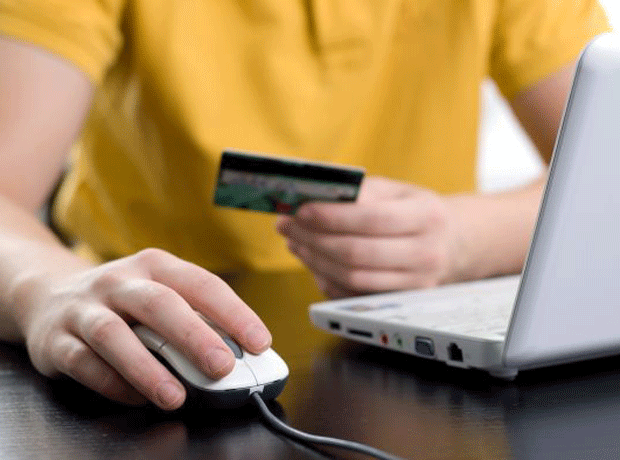 Sales on Cyber Monday were expected to have risen by 31% on last year, but to have still fallen short of the record £1.1bn spent on Black Friday. While online orders passed £1bn in a single day for the first time last Friday, Experian-IMRG suggested that £943m had been spent yesterday. (The Times £)
British shoppers spent hundreds of millions of pounds on Cyber Monday, after setting a new internet retail record on Black Friday, underlining the online shopping revolution. Initial estimates show that online spending on Black Friday grew by more than a third, with retailers including Amazon and John Lewis reporting their biggest ever day of trading. (The Guardian)
Heavy Cyber Monday traffic overwhelmed Target's website at times on Monday even as analysts voiced growing doubts over the significance of the biggest US online shopping day of the year. US online sales are expected to rise 12 per cent to a record $3bn this year, Adobe Digital Index said. (The Financial Times £)
The Times reports that anti-smoking campaigners are calling for an inquiry over allegations that employees of British American Tobacco paid bribes to politicians and civil servants in east Africa. BBC's Panorama last night programme said BAT, which owns Dunhill, Lucky Strike and Rothmans, paid bribes which "damaged commercial rivals, corrupted national parliaments and undermined a United Nations campaign aimed at saving lives". The Secret Bribes of Big Tobacco was based on evidence from Paul Hopkins, a former BAT employee who was based in Kenya and spent 13 years with the company. The alleged bribes were said to be paid to government officials in a bid to "undermine the UN's global anti-smoking treaty" (The Guardian). Documents obtained by Panorama showed that representatives from three African countries connected to the World Health Organisation's framework convention on tobacco control took bribes from the tobacco company.
Beam Suntory, the US-Japanese distiller, is to sell its Spanish brandy and sherry business to Emperador, the Philippines-based brandy group headed by billionaire Andrew Tan, for €275m cash. The deal "underscores a growing thirst for western brands among emerging markets and Asian companies". (The Financial Times £)
Supermarkets group William Morrison is again facing the possibility of dropping out of the FTSE 100 index after the latest indices review, due this week, having only been saved from ignominious demotion by a late plunge from engineer Weir Group last time out. (The Daily Mail)
The Mail's Alex Brummer questions whether if it would really be wise for FTSE 100 to become so dominated by mining and oil giants as Morrisons is on the verge of joining security firm G4S and engineer Meggitt in dropping out of the index. (The Daily Mail)
"It turns out that Fortnum & Mason's is more than just the Queen's cup of tea", writes The Times (£). The retailer said that its sales were up to £88m in the year to July, a 19 per cent increase on last year and 70% better than five years ago. Its pre-tax profits jumped by 31 per cent to £5m. "A new website and strong hamper sales helped drive growth", wrote The Telegraph, while The Guardian said the retailer expects to have its best ever Christmas. New outlets at Heathrow Terminal 5 and London's St Pancras International railway station had "performed well" (The Daily Mail).
Processed meat may not be flavour of the month amid growing health fears but Britain's appetite for posh bangers remains undimmed, according to Cranswick (The Times £). The Telegraph's Questor column wrote: "As middle-class populations grow around the world their diets tend to adopt far more meat. Cranswick is well placed as it manages one of the largest pig herds in the UK".
Tough measures aimed at combating mislabelling of fish in supermarkets, markets and fishmongers throughout the EU appear to be working, according to evidence to be published on Tuesday. (The Financial Times £)