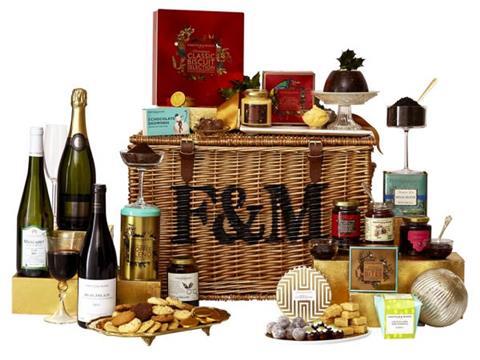 The boss of Fortnum & Mason, the 310-year-old upmarket grocer, has claimed that "brand Britain has been firmly damaged" by the uncertainty around Brexit despite domestic shoppers driving a 23% boost in annual profits (The Telegraph). Whether it is tourists buying tins of rare and fragrant teas or well-heeled local shoppers stocking up on exclusive cuts of Glenarm beef and cave aged cheddar, sales are rising at Fortnum & Mason (The Times £).
Yesterday, the bar room brawl between Greene King and Marston's ratcheted up as both reported financial results, with divergent fortunes (The Times £). Straitened consumer spending and a glut of rival dining options weighed on Greene King but the tough trading conditions failed to dampen spirits at its peer Marston's (The Telegraph). A tale of two pubs: business rates and higher wages hit - but while Greene King struggles, Marston's cheers a profit boost (The Daily Mail). Pubs operator Greene King has warned of tough market conditions for the next two to three years after higher costs and a squeeze on household incomes were blamed for a fall in first-half profits (Sky News).
Brussels has accused Anheuser-Busch InBev, the world's biggest brewer, of abusing its dominance in the Belgian beer market to keep prices elevated for the country's two most popular brands (The Financial Times £). AB InBev, the world's biggest brewing company, has been accused by Brussels of charging less for its popular Jupiler and Leffe beers in France and the Netherlands than in Belgium, and using its dominant position in the Belgian market to get away with it (The Guardian).
Unilever analysts should expect an unusually full goody bag on Thursday when they leave the consumer giant's annual investor meeting at its newly expanded US headquarters, writes the FT. The mergers and acquisitions department of the Anglo-Dutch company that produces Dove soap and Magnum ice cream has been so busy in the past three years that if it wanted to give away samples from all these deals, it would need suitcases to stuff them in. (The Financial Times £)
Consumer confidence has fallen to its lowest level since just after the Brexit vote as households shun major purchases, according to a closely-watched survey. (Sky News)
Fonterra, the world's biggest milk supplier, cut its 2017 earnings forecast on Friday following a ruling that it must pay French food group Danone €105m ($125m) over a product recall linked to a false botulism scare. (The Financial Times £)
The head of UberEats in Europe has become the latest senior executive to leave the company, as the ride-hailing arm of the business faces further pressure over its working practices in the UK. (The Guardian)
A rise in third quarter sales and upbeat comments on trading for the all-important holiday shopping season helped send shares in US grocer Kroger up more than 7 per cent on Thursday. (The Financial Times £)