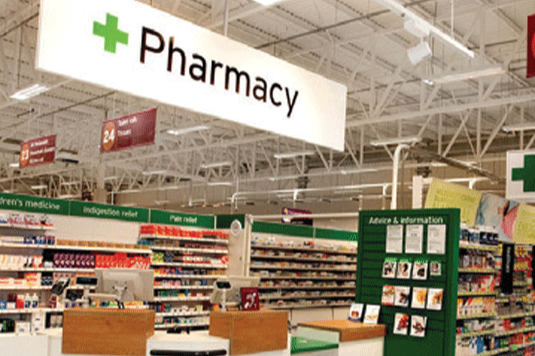 Plasters and paracetamol will be delivered to households within 30 minutes of being ordered in a tie-up between Lloyds Pharmacy and Deliveroo. More than 50 "medical essentials" will be available, including PPE equipment such as masks and gloves, bandages and cough medicine. (The Times £)
TM Lewin has fallen into administration, with 600 staff losing their jobs on a grim day for the high street. The news came just hours after the owner of Harveys put the furniture chain into administration, leaving 1,300 jobs at risk (The Times £). Shirt-maker TM Lewin said it can no longer afford rent and other costs for its stores, which have been closed since lockdown was imposed (The Telegraph). Harveys and Bensons become latest retail casualties, with new owners sought for furniture chain after falling into administration, while Bensons for Beds is bought back by owner in a pre-pack deal (The Telegraph). Furniture chain Harveys and shirt maker TM Lewin have both called in administrators on another bleak day for UK retailers (The Guardian). Harveys has become the latest casualty of the coronavirus pandemic as the furniture chain fell into administration, with the immediate loss of 240 jobs and hundreds more in danger (The Daily Mail)
The UK economy contracted at a sharper rate than initially thought in the first quarter of the year as the coronavirus crisis gathered speed, according to official figures (Sky News). The UK economy shrank by even more than thought in the three months before lockdown, it was revealed today (The Daily Mail).
Britain is on track for a V-shaped recovery as the economy rebounds from the lockdown far faster than expected, the Bank of England's chief economist has said (The Times £). The UK economy is still on track for a quick or so-called V-shaped recovery, according to Bank of England economist Andy Haldane (The BBC).
Boris Johnson's plan to ease up planning on the nation's high streets will give conservationists kittens but may be the only way to prevent dereliction, writes Alex Brummer in The Daily Mail.
M&S will on Friday hold a fully digital AGM, where shareholders can submit questions in advance but also ask them live using an app or website, provided by Lumi. Voting can also be done in advance or live. (The Financial Times £)
Cheese prices swing wildly as lockdown upends supply, writes The Telegraph. The disruption caused by coronavirus has a major impact on some sectors of the cheese market.
The BBC looks at efforts to persuade China to switch to 'fake' pork. A new strain of flu with "pandemic potential" identified in pigs within China has thrown a sharp focus on meat supply chains and production, something the coronavirus pandemic has intensified. (The BBC)
The Coronavirus has accelerated the rise of the robot harvester, writes The FT. Labour shortfall gives new urgency to development of smart fruit and vegetable pickers. (The Financial Times £)