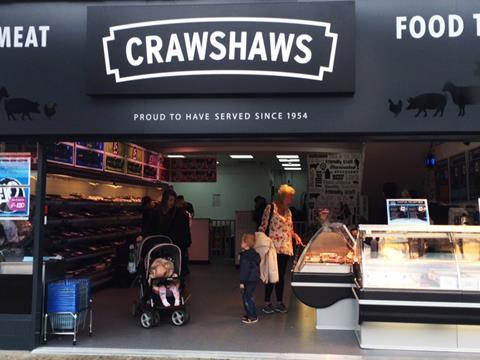 Yorkshire butcher Crawshaw Group has gone into administration, putting nearly 700 jobs at risk at 54 stores across the Midlands and north of England, unless a buyer can be found (The Telegraph). Up to 54 stores employing 600 people could close if a buyer for Crawshaw Group cannot be found (The Guardian). Crawshaw fell into administration weeks after issuing a profit warning as it continued to haemorrhage sales, partly because of the rise of discount retailers (The Times £). Crawshaw said it did not have the money to carry out a restructuring (Sky News).
Patisserie Valerie boss Luke Johnson will today face angry shareholders in the wake of an accounting scandal that has rocked the cafe chain (The Daily Mail). Patisserie Valerie will lift the lid on its woes on Thursday, providing shareholders with the first substantive insight since its shocking revelations of "significant, potentially fraudulent accounting irregularities" three weeks ago. (The Telegraph)
The FT's Lombard column summarises the situation: "Mr Johnson has given shareholders little option but to vote for a share issue that massively dilutes their holdings, having to date given no further information as to what happened, how it happened, or what he knew; with luck, a room full of furious shareholders give him hell." (The Financial Times £)
An blitz of advertising and promotions is set to pull down full-year profit at The Kellogg Company, the American breakfast cereal and snacks maker warned yesterday (The Times £). Kellogg on Wednesday said higher advertising spending and distribution costs will weigh on earnings this year, while cereal sales suffered another quarter of decline, sending shares in the packaged food giant sharply lower. (The Financial Times £)
The launch of a shingles vaccine helped GlaxoSmithKline offset a weaker performance in its consumer unit, particularly skin products, and disappointing sales from its newer respiratory products (The Times £). Booming demand for Glaxosmithkline's new shingles vaccine boosted sales to more than £8 billion in just three months (The Daily Mail).
One in eight Britons is now vegetarian or vegan, according to a new report on food shopping that underlines a revolution in the UK's eating habits. A further 21% claim to be flexitarian, where a largely vegetable-based diet is supplemented occasionally with meat, which means a third of UK consumers have deliberately reduced the amount of meat they eat or removed it from their diet entirely. (The Guardian)
A lawyer representing a group of hedge funds betting against Casino has sent a letter to the French supermarket's board, calling on them not to approve an upcoming dividend payment. (The Financial Times £)
Cut-price meal deals at KFC and Taco Bell helped Yum Brands, their American owner, to beat Wall Street's third-quarter forecasts yesterday. (The Times £)
The cost of shipping parcels from China abroad is set to rise after the United States argued that current subsidies give Chinese companies an unfair advantage in the booming ecommerce market. (The Financial Times £)
The US has hit back against a UK plan to impose a new tax on sales by technology giants. US political leaders and business groups say the proposal would violate tax agreements by targeting US firms. They warned the tax could spark US retaliation and hurt prospects for a US-UK trade deal. (The BBC)