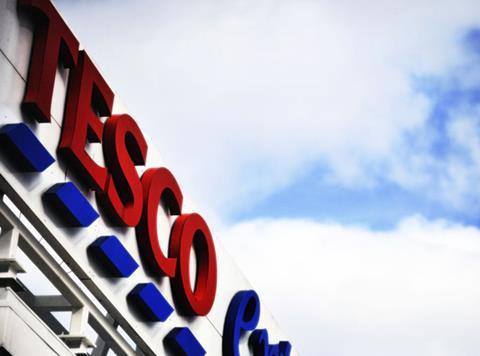 Ken Murphy replaces Dave Lewis at Britain's biggest supermarket on Thursday and faces investors next week. The Telegraph looks at the four things in the new Tesco chief's in-tray.
Tesco's new boss takes over today with shares languishing – and online rival Ocado nipping at its heels (The Mail).
The stock market value of 20-year-old Ocado is now greater than that of the 100-year-old supermarket giant Tesco – a change that could reflect the future of the weekly shop (The Guardian).
Ocado was worth £21.7bn against Tesco's £21.1bn at the end of trading on Tuesday. Both retailers' share prices fell on Wednesday, with Ocado suffering a steeper decline of about 5%, compared with just over 1% at Tesco (The Financial Times £). That brought Ocado's market value back down to £20.5bn, fractionally behind Tesco's £20.8bn.
Morrisons plans to create more than 1,000 jobs to pick and pack orders for its products sold on Amazon (The Times £). The supermarket said it would recruit additional workers to process orders from more than 50 stores around the UK.
Compass Group will return to break-even at a trading level in the fourth quarter following the reopening of units, an increase in volumes and "a relentless focus on efficiencies" (The Times £). However, the world's biggest catering group reported a 36% decline in organic — or underlying — revenues in the final quarter, an improvement on the 44%t fall suffered in the third quarter but not as big a bounce-back as many had anticipated.
Catering firm Compass believes earnings will still be significantly depressed in the fourth quarter despite receiving a boost from the reopening of schools and business premises in its major markets (The Mail).
Shares in Paypoint fell by 17% yesterday after the energy regulator alleged that it had breached competition law by excluding rivals from the market for a decade (The Times £).
Hammerson, which owns Birmingham's Bullring shopping centre, announced the appointment of Rita-Rose Gagné, who was previously responsible for a $7.6bn portfolio at property company Ivanhoé Cambridge (The Financial Times £). She will take over from David Atkins before the end of this year.
A study published in the British Journal of Nutrition found that drinking a strong, black morning coffee could impair the body's ability to control blood sugar levels (The Times £).
More than a third of UK employers plan to make staff redundant over the next three months, according to research warning of a cascade of job losses caused by the coronavirus pandemic (The Guardian).