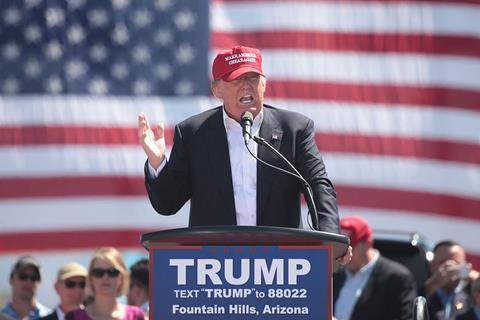 President Trump has accused Brussels of economically exploiting America "for many years" after US officials revealed an $11bn list of European tariff targets, including motorcycles, cheese and wine (Sky News). Washington plans to retaliate with tariffs on dozens of EU exports, from dairy products and crabmeat to aircraft and bed linen (The Times £).
Philip Morris International, one of the world's biggest tobacco companies, has said it wants to focus on "smoke free" nicotine products while acknowledging this will cannibalise sales of conventional cigarettes (Financial Times £). But while the US-based group touts the decision as a historic switch that will reduce consumer risks, its flagship IQOS e-cigarette brand has not yet been approved in the US and experts maintain Philip Morris has yet to satisfy them on health issues.
Cake may have become a dirty word among investors after the Patisserie Valerie fiasco, but Cake Box Holdings is doing its best to redress the balance (The Times £). The maker of egg-free fresh cream cakes reported strong trading yesterday in the year to the end of March, with like-for-like sales growth of 6.5 per cent in its franchise stores.
The number of high street shop closures remained at record highs last year as rising business rates, declining customer footfall and a shift to online shopping took their toll on traditional bricks-and-mortar retailers (Telegraph £). There were 2,481 fewer chain shops at the end of 2018 than a year earlier, up from the 1,772 that closed the previous year. In total, 3,372 outlets opened in 2018 while 5,833 closed their doors, according to PwC, the professional services firm (The Times £).
Brits have dashed across the Channel to stock up on cut-price French alcohol in what is being dubbed the last "booze cruise" before a potential no-deal exit from the European Union (Daily Mail). Single market rules currently allow Britons to bring home an unlimited amount of most goods for their own use from European destinations. However, if the UK leaves the EU on Friday without a deal, it could see these allowances be replaced with existing rules for duty free from non-European countries.
TV advert that featured man leaping from a cliff has been banned for encouraging "daring behaviour" (Telegraph £). The Advertising Standards Authority (ASA) ruled the Macallan whisky ad, which also ran on Instagram, was "irresponsible" and linked the behaviour with alcohol.
An outbreak of African swine fever in China could send the price of pork and bacon soaring over the coming months, a British company has warned (Daily Mail). York-based procurement firm Beacon said it is likely prices will continue to rise with an increased demand facing European suppliers.
City Pub Group, which focuses on drinks and cocktails rather than food, has swung to a full-year pre-tax profit as it seeks to expand by scooping up prime locations in cathedral cities and market towns of the south of England and Wales (Financial Times £).
Debenhams has gone into administration and its lenders have taken control, after the struggling department store chain rejected an eleventh-hour offer of financial support from its biggest shareholder Sports Direct (Financial Times £).