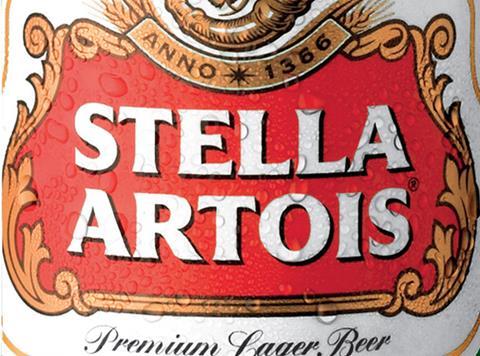 Carlsberg faces a stiff challenge to its position as Russia's biggest brewer after two of its biggest rivals announced plans to combine their beer operations in the country, The Times reports. AB InBev said it had agreed terms with Turkey's leading brewer Anadolu Efes on a 50-50 merger of their businesses in Russia and Ukraine. It follows AB InBev's acquisition of a 24% stake in Anadolu Efes as part of its £79bn takeover of SABMiller, completed in October last year.
Premier Foods has sought to reassure investors after a turbulent year by appointing former Travelodge chairman and one-time WH Smith finance director Keith Hamill as its new chairman to replace David Beever, The Telegraph writes. It follows Premier's decision to reject a series of takeover offers from US flavouring manufacturer McCormick last year, including a bid of 65p per share, The Financial Times notes. Lombard in The Financial Times says Hamill has arrived at the Premier table at a challenging time.
Unilever has bowed to investor pressure and is to buy back its Dutch preference shares as part of an overhaul of its complex structure after long-running shareholder pressure, The Times writes. The consumer goods giant said that it had agreed to purchase the bulk of the shares from two Dutch institutional investors as part of a €450m deal.
Supermarket chain Morrisons has pledged to support real British farmers by not adopting brands using fake farm names after a backlash by the National Farmers' Union and concerns by shoppers, according to The Guardian.
Worldpay's chief executive has admitted that its £9.3bn acquisition by US rival Vantiv will "inevitably" lead to job losses among its combined 8,700 workforce, with the axe most likely to fall on those based in the US (The Telegraph).
British American Tobacco has started marketing sterling and euro bonds to further finance its $49.4bn acquisition of Reynolds American, The Financial Times reports. It follows a bond deal in the US for $17.25bn agreed on Tuesday.
Kraft Heinz said on Wednesday that it would debut a line of soups and sides from Mealtime Stories, a joint venture with media mogul Oprah Winfrey that was first announced in January (The Financial Times).
Polish drinks company Stock Spirits reported a double-digit rise in profits, as its turnaround programme designed to slash costs, lower prices and increase market share started bearing fruit, The Financial Times writes.