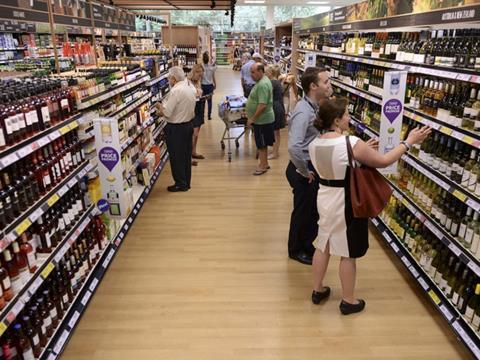 The turmoil of the supermarkets has caused UK plc profits plunge, according to The Telegraph.
Like-for-like pre-tax profits for the FTSE 350 in the first quarter of the financial year were down nearly 37% compared with last year, to £11.9bn. The slump was driven by the woes of the supermarket sector over the last 12 months as listed food retailers' profits were 62%, or £10.7bn, lower in the first quarter. (The Telegraph)
Tesco is poised to cast off its 'junk' status in financial markets as it closes in on the sale of assets that may be worth more than £5bn, writes The Daily Mail.
Tesco is awaiting the first bids for its South Korean business on August 17, which could net it more than £4bn and it is also hoping to sell its Dunnhumby consumer data business, which could fetch as much as £2bn. The Mail says these asset sales would be enough for Tesco to regain its investment grade rating after being cut to 'junk' by Moody's in January. (The Daily Mail)
Morrisons is set to reignite the supermarket fuel price war by slashing the cost of diesel. The Bradford-based grocer is expected to cut 4p from the price of a litre of diesel and up to 1p from a litre of petrol today. (The Sunday Times £)
Paul Polman took to Twitter to defend his company's record after an Indian rapper called on the Anglo-Dutch consumer goods group to clean up alleged toxic waste. The Times writes: "What began with a rap has turned into an all-out social media brawl, with the boss of Unilever taking on the massed voices of Twitter in an increasingly toxic war of words about chemical waste". (The Times £)
The FT says that the viral success of the social media campaign has "stunned both sides of toxic waste dispute". A YouTube music video about the issue has been viewed more than 2.2m times worldwide since it was uploaded on July 30 and has helped draw roughly 60,000 signatures to a petition urging Hindustan Unilever to clean the site and compensate workers affected by mercury exposure. (The Financial Times £)
The government must focus on unloved sectors such as retail and hospitality, if it is to tackle Britain's lamentable productivity record, according to a new analysis by thinktank the Institute for Public Policy Research. Tony Dolphin, the IPPR's chief economist, said that while the government tends to target support at the highly skilled workers in advanced manufacturing, it is the low-paid staff behind bars and checkouts whose performance may be critical to sustaining Britain's recovery. (The Guardian)