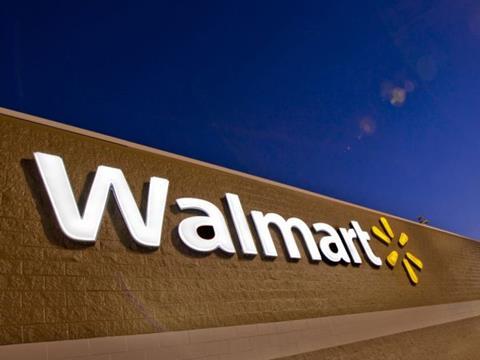 Walmart has confirmed its agreement to by 77% of India's largest online retailer, Flipkart, in a $16bn (£12bn) deal that puts the US giant head-to-head with Amazon, the Financial Times (£). The Times (£) says the Flipkart deal represents Walmart's biggest acquisition of an online retailer and follows the announcement of a merger in the UK between Walmart-owned Asda, and Sainsbury's. The Daily Telegraph says Flipkart co-founder Binny Bansal, Tencent Holdings, Microsoft Corp and Tiger Global Management will remain as minority investors in Flipkart. Walmart will hand Flipkart $2bn of new equity funding to fuel future growth.
A commentary in The Times (£) notes that the subcontinent's booming ecommerce market has thrived on the back of cash on delivery (Cod) where shoppers order an item and pay in cold, hard rupees, or by using a digital wallet app, such as Paytm, when items are delivered direct to their home. The writer says as much as three quarters of online purchases in India are made using Cod. The newspaper says Amazon is terrified of suffering a repeat of its problems in China, where it has been edged aside by domestic rivals including Alibaba.
Wall Street analysts did not treat the deal kindly and the shares fell 3.1% to close at their lowest since 9 October, although they were more upbeat about the longer-term potential Bloomberg.
Investors took to Greggs' first-quarter results "like stodgy cake", writes Lex, in the Financial Times (£). Sales in the quarter climbed 4.7% but these were almost three percentage points short of last year's comparable results. Like-for-like turnover climbed 1.3%, which was half of last year's rate – impacted by the cold Siberian blast of weather. The shares plunged 15.2% to 1075p, The Daily Mail reports.
Another article in the Financial Times (£), says the results show that falling consumer confidence and spending have left no part of the high street untouched, referencing also Wetherspoon's sales slowdown and data from the British Retail Consortium (BRC) that showed a record slump for retail sales in April. JD Wetherspoon third-quarter like-for-like sales fell 3.5% at the end of April compared with 4% growth a year ago The Times (£).
It is time to be afraid: 'peak pasty' may be upon us, screams The Daily Telegraph's headline. In another article, The Daily Telegraph notes that Greggs boss Roger Whiteside said the customers were not "out there in the same numbers they were" and what was causing that was "a matter of speculation". The weather did not wholly explain it, he said.
UK retail sales "fell off a cliff" in April, the BRC figures showed because of an early Easter and unpredictable consumer spending. Like-for-like retail sales fell 4.2% cent year on year in April, from a 1.4% rise in March – the largest fall since 2005, the Financial Times (£). The Daily Telegraph adds that internet shopping took a larger share of the overall retail pie at 22% in April, up from 20.8% in the same month last year.
Berengerg analysts claim Sainsbury's management team is far too coy about the costs the group can cut by merging with Asda, The Times (£). Mike "We're in the money" Coupe, as the newspaper dubs Sainsbury's chief executive, has briefed the market that his company could wring £500m of cost benefits out of the merger but Berenberg reckons it could wring as much as £1.5bn from the tie-up.
Asda has "suspended" charging drivers a temporary "pre-authorisation" fee of £99 to pay at the pump after complaints, reports the BBC. Asda said the deposit was a holding charge to ensure customers had enough money to pay and was cancelled as soon as the correct value was paid. It said it could not continue to implement the charge until all banks applied Visa's and MasterCard's rules of immediately releasing back the holding charge to customers once they paid for their fuel.
The House of Lords European Union energy and environment sub-committee said that the government's aim of tariff-free food imports "is by no means a guaranteed outcome" in a report that warned tariff rises "could lead to significant price rises for consumers", The Times (£). The Guardian warns that the Lords committee suggests businesses could go bust and year-round supplies be at risk.
Imperial Tobacco has announced plans to sell up to £2bn of non-core businesses in order to put its focus on its smoke-free products, The Times (£). The company is pushing ahead with pilots of its heat-not-burn cigarettes in Japan and Europe, although it is still assessing the potential. Half-year operating profits came in 8% lower at £1.53bn – down 3.2% at constant currency. The figure excludes a one-off hit of £160m from the collapse of Palmer & Harvey. The Daily Mail reports Matthew Phillips, chief development officer, saying that the company viewed next-generation products as an opportunity.
Compass's new chief executive Dominic Blakemore, successor to Richard Cousins, who died in a plane crash on New Year's Eve, plans to put the focus back on the food business, which will involve a withdrawal from some support services operations, The Times (£). He said there would be some withdrawals but there were some good saleable assets, too. The group reported half-year underlying revenues up 4.8% on an organic basis to £11.5bn. Operating profits climbed 4.5% to £875m. These fell 2.7% on a statutory basis after a foreign currency hit. Pre-tax profits slipped 4.7% to £792m.
OpCapita, the former owner of Comet, a retailer that went into administration nine months after it bought it, has put in an offer to buy Homebase – once owned by Sainsbury's and Belgian retailer GB-Inno-BM in a joint venture – from Australian owner Westfarmers, The Daily Mail. OpCapita is just one of several bidders, says Sky News.
Sky News weighs up the collapse of the US nuclear deal with Iran and asks what about UK companies? It notes British American Tobacco's Dunhill and Kent cigarette brands are popular in the country and BAT is the second-biggest supplier to the Iranian market but has recently been losing market share to market leader Japan Tobacco International.