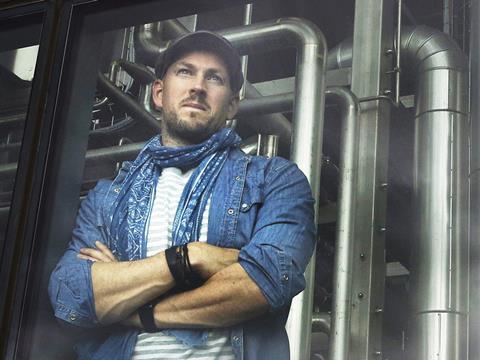 Brewdog founder James Watt has criticised Boris Johnson over his commitment to climate change, insisting that it is up to businesses to expedite carbon zero initiatives (The Telegraph).
Tesco is preparing to test grocery delivery by drone after boss Dave Lewis admitted the business has been too slow to embrace the online revolution (The Telegraph).
The founder of baker Cake Box has cashed in £6.4million of shares after reporting roaring lockdown sales. Sukh Chamdal, who is also chief executive, sold 3.75m shares, equivalent to a 9.3 per cent stake, after investors asked him to diversify the share register (The Mail).
Almost 125,000 retail jobs have been lost in the UK in the first eight months of this year, according to a fresh estimate, as major chains including Debenhams, Marks & Spencer joined independents in shutting stores (The Guardian). As many as 13,867 shops have closed permanently, including thousands of small stores employing 32,598, the Centre for Retail Research said.
Amnesty International is targeting British craft brewers controlled by Japanese beer producer Kirin, including Magic Rock Brewing in Huddersfield and the Fourpure Brewing Company in London, over the funding of human rights abuses against Rohingya people in Burma (The Times £).
Pizza Hut plans to close up to 29 of its 244 restaurants in Britain, with the loss of up to 450 jobs (The Times £).
The fast-food chain's UK franchise said on Wednesday it would close 29 of its 244 restaurants as "sales are not expected to fully bounce back until well into 2021" (The Financial Times £).
UK farmers are calling for parliament to be given a final say on post-Brexit trade deals as concerns mount that the agriculture sector will face competition from food produced to lower standards overseas (The Financial Times £).
Industry chiefs have called for urgent support to help businesses survive amid fears that a draconian new crackdown socialising could deal a catastrophic blow to fragile consumer confidence (The Telegraph).
The number of people going back to work in offices has flatlined in the past two months despite the government push to get more workers into cities to protect Britain's biggest urban economies from collapse (The Guardian). According to analysis of mobile phone tracking data by the Centre for Cities thinktank, worker footfall across 63 of the UK's largest town and city centres was just 17% of pre-lockdown levels at the end of June, remained at 17% at the start of August and was still at 17% in the last full week of the month.
Former prime minister Gordon Brown has attacked the Bank of England for failing to place enough emphasis on jobs, as he called for a rethink of the model of independence he created for Threadneedle Street in the late 1990s (The Guardian).