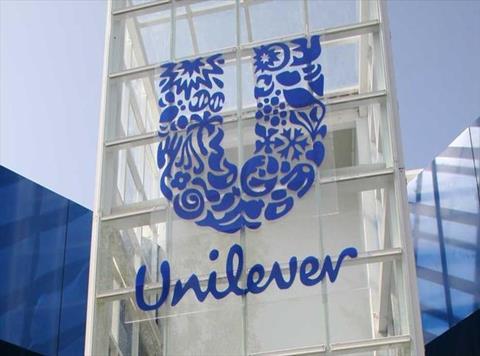 Unilever has threatened to abandon its plan to unify its headquarters in London and dump its dual share structure if a new tax that could cost it €11bn gets the green light in the Netherlands (The Times £). Dutch politicians have proposed a radical 'exit tax' for businesses that could scupper Unilever's bid to establish a sole headquarters in the UK. The proposal from Left-wing opposition party GroenLinks would sting firms trying to relocate away from the Netherlands with huge bills (The Daily Mail).
UK retail sales remained robust in July as more shoppers returned to the high street following the easing of coronavirus lockdown restrictions – though purchases remained focused on life at home, with sales of luxury items subdued (The Financial Times £). The easing of lockdown has given retailers a much-needed boost as shoppers returned to the high street (The Times £). Sunny weather and the reopening of non-essential shops across most of the UK has fuelled an increase in consumer spending close to pre-pandemic levels, according to retail industry figures (The Guardian). Retail sales rose again in July, but shops are still trying to make up lost ground, industry body figures suggest (The BBC).
The UK government's eat out to help out scheme triggered a surge in the number of people visiting high streets and shopping malls last week, especially during the evenings (The Guardian). The government's Eat Out to Help Out initiative was used to help pay for almost 11 million meals in its first week, according to the Treasury (Sky News). Diners used the "eat out to help out" scheme more than 10.5 million times in its first week, the Treasury has said (The BBC).
The problems facing high streets up and down Britain are laid bare by analysis of official data showing the struggles that retailers were already facing before the Covid pandemic hit (The Guardian).
Fears are growing that the high streets in areas on the Government's list for "levelling up" will be the hardest hit by the impact of Covid-19 on retail and the decline of offices (The Telegraph)
Britain's economy will be declared in recession this week after the coronavirus crisis hammered output. (The Daily Mail)
Steve Easterbrook, the British former chief executive of McDonald's, is being sued by the company in an attempt to recover tens of millions in compensation and severance payments after new allegations of sexual misconduct emerged against him. (The Guardian, The Financial Times £, Sky News, The BBC).
Subsidies for healthy food, plain packaging for unhealthy food, and more research into meat alternatives could help the UK's obesity crisis, according to a new report. (Sky News)
Abandoned department stores could become Amazon fulfilment centres as the online retail giant has been one of the biggest winners from the pandemic as shopping malls struggle (The Telegraph). America's largest owner of shopping centres is working with Amazon on transforming spaces formerly filled by department stores into warehouses for online orders. (The Times £)
Despite petrol demand suffering its worst crash in decades, forecourts have provided the backdrop for a hotly contested takeover battle between two of the world's largest convenience store operators and a debt-addicted UK petrol pump group, culminating in one of the year's biggest takeovers. (The Financial Times £)
The recovery in the global economy is starting to slow now that the boost from the lifting of restrictions has faded, the Organisation for Economic Co-operation and Development has warned. (The Times £)