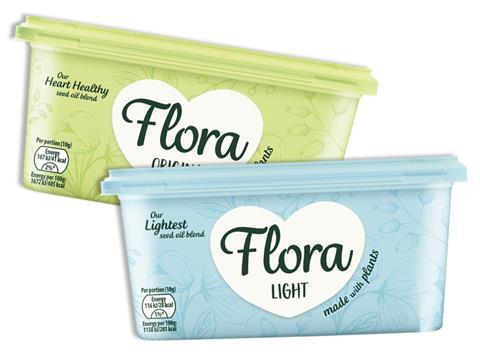 Flora margarine is on the verge of changing hands as bidders prepare to submit formal offers for Unilever's £6bn spreads business, according to reports in the weekend's papers. City bankers told The Sunday Times that Unilever's financial advisers have set a deadline of early this week for final offers for the division. American firms KKR and Apollo, and European buy-out shop CVC Capital Partners all made it through to final stages of the auction. Apollo Global Management has partnered with Archer Daniels Midland, the US agricultural trader, and veteran British turnround executive David Haines as it prepares to submit a fresh bid in the $7bn auction for Unilever's spreads business, The Financial Times reports. ADM may play a role working with Apollo to find synergies in spreads production, people close to the discussions said.
Ben Marlow says in a column in The Telegraph that fantasy deals may be back on as big retailers hit perfect storm. He examines the possibility that the City is getting excited about a potential merger of Sainsbury's and Marks & Spencer, which was first mooted a decade ago.
Hedge funds are still ramping up bets against Ocado despite the online grocer finally stepping up its long-awaited international expansion, The Telegraph writes. Ahead of a trading statement on Thursday, hedge funds have continued to hold Ocado's feet to the fire as its shares soared 52% last week after it revealed a partnership with French retail giant Casino.
"Lunch with the Queen, then a knighthood…you can't get better vindication than that," Iceland founder Malcolm Walker tells The Mail on Sunday in an interview looking back over his career.
The Times reported on Saturday that Poundland owner Steinhoff was hit again after credit rating was cut to junk following discovery of accounting irregularities that have already cost its chief executive his job. The Sunday Times adds that the crisis engulfing South African magnate Christo Wiese, who controls Steinhoff, has escalated after a leading credit agency slashed its rating on his New Look fashion chain deep into junk territory. Steinhoff International CEO Markus Jooste apologised for making "some big mistakes" that have "caused financial loss to many innocent people" in correspondence with close associates as he resigned from the South African-based home retailer this week (The Financial Times). The scandal will test Christo Wiese's sangfroid as the South African retail magnate faces challenge over conglomerate that he helped build, The Financial Times adds.
The Observer follows up the scoop by its sister paper The Guardian in the week that Asda is looking to cut the wages or jobs of 800 senior shopfloor workers. The paper says that Asda turns its fire on staff and frills in bid to fight off discounters.
The Sunday Times looks at how the supermarkets have turned into Christmas tree sellers.
Tinsel has succumbed to shrinkflation as Tesco cuts it down to while charging the same price as last year (The Guardian).