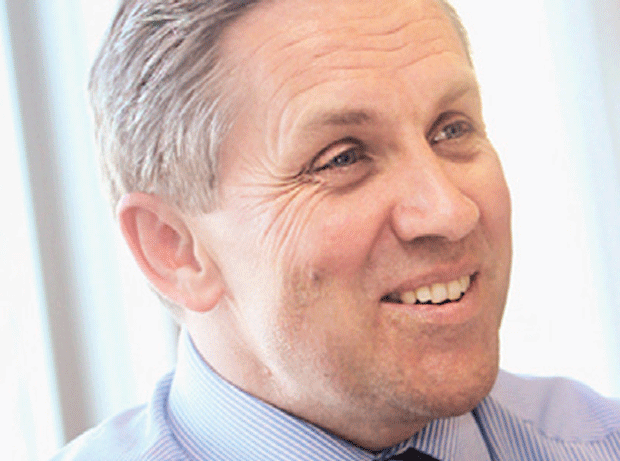 Marks & Spencer has drafted in grocery industry heavyweight Justin King as the struggling retailer embarks on a fresh crusade to revive profits (The Guardian). Justin King, the executive known for his 10-year turnround of UK supermarket group Sainsbury's, is to rejoin Marks & Spencer as a non-executive director (The Financial Times £). Justin King is set to return to Marks & Spencer, 15 years after he left it to run the Sainsbury's supermarket chain (The Times £). Marks & Spencer has hired former Sainsbury's boss Justin King ahead of what is set to be a make or break Christmas on the High Street. (The Daily Mail)
Justin King, the man once known as Tigger, is bouncing his way back into the land of retail - the question is, will the energetic businessman stop there, or is he waiting in the wings in the hope of inheriting the top job, asks The Telegraph's Ashley Armstrong? (The Telegraph)
Cold weather and low inflation sent a chill through the grocery sector this autumn, but it could prove to be the calm before a storm of spending over the festive period (The Times £). UK grocery sales grew just 0.4 percentage points above inflation in the 12 weeks to December 2, compounding the misery for retailers ahead of the key Christmas trading period (The Financial Times £). Growth in the grocery sector is at its lowest level since March 2017, piling pressure on retailers in the run-up to the key Christmas trading period (The Telegraph). Poor figures from John Lewis, and a slowdown at Tesco and Sainsbury's has raised fresh concerns that the uncertain political climate is taking its toll on consumer confidence this Christmas (The Guardian).
If true, it would be the biggest of deals to sweep through the retail market, one to send a shudder through rivals already in consolidation mode, but somehow the apparent arrival of Amazon on Wm Morrison Supermarkets' doorstep raised little more than an eyebrow yesterday. Not so much a feast for hungry traders and investors as a little light-hearted festive gossip over the mince pies. (The Times £)
Activist hedge fund Elliott Management has taken a stake of more than 2.5 per cent in Pernod Ricard and is pushing for improvements to margins and corporate governance at the world's second-biggest spirits company. (The Financial Times £)
Difficult conditions on the high street and an accountancy scandal at its South African parent have failed to dent the performance of Poundland's discount stores. (The Times £)
British workers secured their biggest pay rise in a decade in October, despite a rise in unemployment that revealed cracks in Britain's previously robust labour market ahead of Brexit (The Guardian). Average earnings are rising at the fastest level in a decade at 3.3%, new figures on the jobs market revealed today (The Daily Mail).
The pound has hit fresh 20-month lows versus the dollar as the prime minister battles to rescue her Brexit deal with Brussels and shore up her position as Tory leader (Sky News). Sterling fell against the dollar to a new 20-month low on Tuesday following reports that colleagues of Theresa May believed they had sufficient numbers to trigger a no-confidence vote in her leadership (The BBC).
Wrappers and packaging can make up almost half the weight of Christmas chocolates, a Which? study has found. (Sky News)
McDonald's has announced plans to reduce the use of antibiotics in its global beef supply, fuelling predictions that other restaurants will follow suit. (The Guardian)
Britain's high street has had a difficult year, with 1,267 retail store closures, and counting. (The Telegraph)