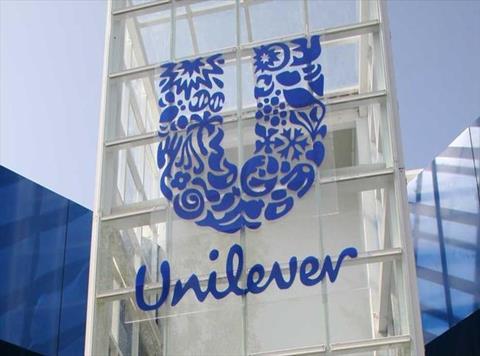 A top-five shareholder in Unilever has warned of forced selling of the consumer giant's shares as unrest grows among British investors worried that the group has been "totally unreceptive" to fears over its HQ move to the Netherlands. (The Financial Times £)
The number of Tesco shop workers taking part in a legal challenge to secure equal pay, which could lead to the supermarket paying out £4bn, has swelled to 1,000. The law firm Leigh Day has filed a further 900 claims at the employment tribunal on behalf of shop assistants, on top of the 100 who started legal action in February (The Guardian). The shop floor workers, who are mostly female, say they are being paid as much as £3 an hour less than their warehouse colleagues (The Daily Mail)
Sainsbury's has become the latest retailer to warn that it has 'no divine right to exist'. The warning came as the firm was forced to defend the appointment of its chairman, who was embroiled in the disastrous takeover of HBOS by Lloyds (The Daily Mail). J Sainsbury has confirmed that Martin Scicluna will become chairman of the supermarket group as it tries to seal its merger with Asda (The Times £).
The Canadian coffee shop chain Tim Hortons has announced it will open more than 1,500 branches in China over the next decade. (The Guardian)
Luckin Coffee has become China's first coffee shop unicorn, raising $200m in a funding round that values the chain at $1bn as it builds a war chest to try to challenge Starbucks' dominant position. (The Financial Times £)
The FT writes that Starbucks is facing problems in China. "Just one month after the Seattle-based company unveiled a bold plan to triple Chinese revenue and nearly double the number of outlets in the country to 6,000, it was forced to warn that same-store sales growth there would be flat or negative in the third quarter." (The Financial Times £)
Low sugar ice cream brand Oppo has been accused of soliciting fake reviews after writing to its crowdfunding investors asking them to post endorsements on Asda's website to counter low review scores for its products. (The Times £)
The former chief executive of Stobart has dropped his campaign to install Philip Day, the billionaire retail entrepreneur, on the board of the airport-to-biomass group (The Times £). The ex-boss of Stobart has called off an attempt to replace the company's chairman in the latest twist in a blazing row (The Daily Mail).
The FT writes about the challenges facing consumer companies' corporate culture. "Most striking, however, is the markedly lower level of employee satisfaction at Kraft Heinz than anywhere else," it writes. "Consumer goods companies cannot afford to ignore the message from these sites [such as Glassdoor]. The days when traineeships at P&G, Unilever or Nestlé were the most coveted are long gone. Now, consumer companies face stiff competition for the best from the more glamorous tech sector." (The Financial Times £)
"Online is the high street's saviour, not its executioner," writes James Wise in The Telegraph.