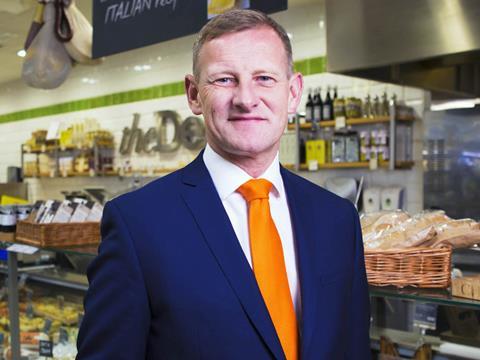 Marks & Spencer is offering small investors a direct line to the boardroom with the creation of a shareholder panel to scrutinise performance.
The plan was announced on Tuesday by the M&S chairman, Robert Swannell, at its annual investor meeting, where management regularly faces fierce criticism of its underperforming clothing business which last week reported its biggest fall in sales since the 2008 banking crisis. (The Guardian)
New chief executive of Marks & Spencer Steve Rowe had won over many of the "Mrs M&S" shoppers (and shareholders) who came to Wembley yesterday to attend the retailer's annual meeting (The Times £). Rowe told shareholders that the retailer would face more "tough decisions" as the retailer "entered a new era that would be committed to our customers" (The Telegraph)
An activist hedge fund has built a stake in SABMiller amid growing investor unease about the terms of the FTSE 100 brewer's £77bn sale to Stella Artois-owner Anheuser-Busch InBev. Elliott Capital Advisors, the UK arm of US hedge fund Elliott Management, has acquired a 1.3% holding in SAB and has also revealed a small short position in AB InBev, a bet the Belgian-Brazilian company's share price will fall. (The Telegraph)
Britain's economy was hit by the country's historic vote to leave the EU last month but real-time data suggest a recovery in retail despite a sharp drop in consumer confidence, the second FT Brexit Barometer shows. (The Financial Times £)
Hotel Chocolat has had a sweet start to its life as public company after reporting that its sales have been "slightly ahead" of market expectations (The Telegraph, The Times £). Hotel Chocolat has said the post-Brexit vote surge in the price of cocoa will not mean customers have to pay more for its upmarket chocolate products (The Guardian). The strong results were partly driven by Father's Day 'Better Than Socks' campaign (The Daily Mail). Analysts said "The statement is reassuring in that the new store pipeline is strong, the capital projects are on track, on time and within budget and momentum from last year has continued strongly into this year" (The Financial Times £).
The Guardian wonders why there is so much coverage of Amazon Prime Day? It suggests media sites have an ulterior motive, because by signing up to the retail giant's affiliate network, Amazon Associates, publishers can earn commissions from linking to products on Amazon.com. (The Guardian)
McDonald's is struggling to attract the calibre of bidders it envisioned in the sale of its China and Hong Kong franchise. With the auction, announced earlier this year, the company is seeking to reduce its direct exposure to China, where food supply scandals have hurt its share price, and to halt capital expenditure in the region. (The Financial Times £)
Richard Caring, the rag trader turned restaurateur, has come under fire from MPs for refusing to reveal how much Sir Philip Green's wife paid him for his stake in the now defunct BHS (The Telegraph). Caring's refusal to reveal the sale price for his shares came as the accountancy watchdog admitted it could take two years to complete its investigation into the failed retailer. (The Guardian)
Efforts to force supermarkets and other businesses to waste less food are gaining momentum following France's ban on supermarkets throwing out unwanted food, according to campaigners. Earlier this month MEPs voted 600 to 48 to bring forward laws to end unfair trading practices by supermarkets, many of which lead to overproduction and food being wasted. (The Guardian)