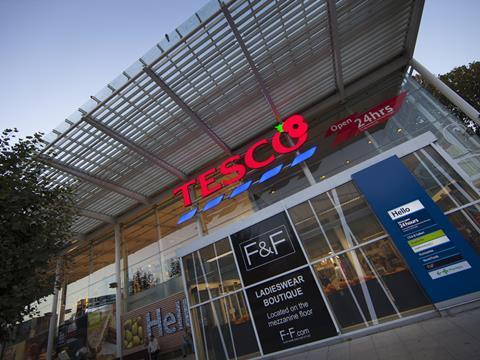 Tesco's decision to close its six remaining Homeplus stores gets plenty of column inches in today's business pages.
The outlets - in Bristol, Bracknell, Nottingham, Denton, Bromborough and Preston - will close on 27 June, with the potential loss of about 450 jobs, according to the Guardian. The paper adds the decision "brings the curtain down on a business it had hoped to build into a new chain selling non-food goods," which was launched by former Tesco boss Sir Terry Leahy in 2005.
The Daily Telegraph points out the closures come on top of the 43 closures announced in January which led to the loss of roughly 2,000 jobs. Six other Homeplus stores closed in January, and according to the paper "did not even make a profit before rent was taken into account and it is understood that the last six have also toiled."
Ahead of The Co-operative Group's annual general meeting on Saturday – the first under the society's newly-adopted 'one member one vote' system - chairman Allan Leighton has told independent societies board elections will be run differently next year (the Guardian).
The society has come under fire for putting three new member-nominated directors up for election without giving members a choice of candidates, but in a letter sent to indie co-op's and the member council Leighton wrote: "The board and council have committed to work together to develop enhanced arrangements for future elections. Work to improve the process will begin immediately after the AGM and a key outcome will be to maximise the potential for contested elections, with strong candidates who meet the required criteria."
Meanwhile, the threat of a legal challenge to The Co-op over the way it selected the candidates has receded after East of England Co-operative Society accepted an assurance from the Co-op leadership the election process would be reviewed (The Times £).
East of England "had been mollified by a promise that the independent societies that make up the Co-op would be invited to take part in a review of the process," the paper said.
The Financial Times (£) reports on analyst reaction to yesterday's news of a possible merger between European supermarket chains Ahold and Delhaize. It said many had questioned the rationale and potential savings of a tie-up, but supporters argue "there is now a stronger conviction that a combined group could deliver synergies and economies of scale." Analysts at Jefferies gave the deal only a 50-50 chance of going ahead.