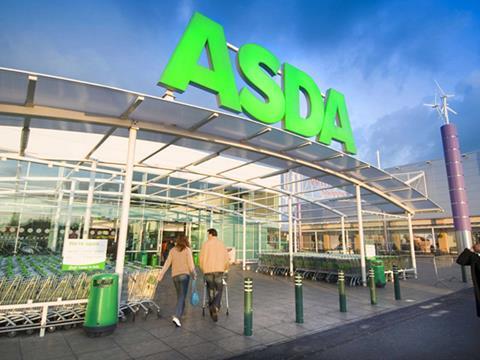 Asda is expected to serve up its first quarter of positive sales growth in three years this week, giving the supermarket a brief respite from 12 quarters of relentlessly woeful trading. The Walmart-owned supermarket could report like-for-like sales growth of around 1% to 2% for the second quarter, marking a turnaround from the 7.5% sales slump last year, which was its worst ever result. (The Telegraph)
Meanwhile, hundreds of Asda staff could lose their jobs as the US-owned chain battles slumping sales and changing shopping habits. Bosses are reviewing 18 large UK stores – where 10 per cent of the 3,257 roles could go. (The Daily Mail)
Wilko, the high street homewares and households goods chain, has warned almost 4,000 of its employees that they could lose their jobs in a shake-up that will strip out a layer of management (The Guardian). Thousands of jobs at discount retailer Wilko are at risk after it said it has entered redundancy consultation with nearly 4,000 staff, weeks after bemoaning a rise in costs as a result of the pound's Brexit-induced fall (The Daily Mail). The store said it was talking to 3,900 store supervisors about a new store management structure. However, it hopes to redeploy some of the workers in other positions as it introduces 1,000 new senior supervisor roles and a "significant amount" of customer service positions (Sky News).
The squeeze on living standards is set to intensify with new figures showing that wage growth has fallen further behind inflation. Official data is expected to reveal this week that consumer price inflation rose to 2.7% last month after dipping to 2.6% in June, while average pay is expected to grow at just 1.7% (The Times £). The squeeze on spending continues. Many Britons returning from summer holidays will find their wallets distinctly lighter than they expected (The Telegraph). The squeeze on cash-strapped British households is expected to be illustrated this week byofficial figures likely to show that inflation picked up last month, outstripping growth in pay packets (The Guardian).
British consumers shunned the high street in sale season and also reined in their spending on leisure pursuits last month (Sky News). British retailers missed out on a sunshine boost last month as shoppers shunned the high street during heavy storms and rain (The Telegraph).
British businesses and investors are braced for a spending slowdown as those who have kept up a shopping spree in the last year run out of "borrowed time and borrowed money". A study, conducted by the Share Centre, shows that the ratio of sectors with rising profits compared to those with falls was the highest on record, with just one in 20 businesses posting a loss for the year to March 31 versus one in nine in the previous two years. (The Telegraph)
However, Britain's biggest businesses have posted their best profits since 2012 in a fresh sign of the economy's resilience. FTSE 350 firms reported £22.7 billion of annual profits in announcements made between April and June – up 41.3 per cent on last year, according to analysis by The Share Centre. It was a particularly bright picture for food retailers, which saw sales climb above £100 billion for the first time in six years. (The Daily Mail)
Diageo is embroiled in a row with the French taxman over a large slug of back taxes from the drinks giant. France's tax authorities have accused the Johnnie Walker and Guinness owner of not paying enough corporation tax on its earnings in the country. At issue is the amount of debt interest the FTSE 100 giant has booked through its French subsidiary — payments that reduced its tax liabilities. (The Times £)
The chief executive of the Fairtrade Foundation has defended a controversial partnership with Cadbury owner Mondelēz and the creation of a rival sustainable cocoa sourcing scheme. (The Guardian)
The numbers of online shops hit by serious losses of customer data has doubled in the past year as hackers try to plunder retails sites for valuable personal details, a law firm has warned. Customers are increasingly at risk as retailers amass ever growing collections of their shoppers' personal information. (The Telegraph)
A pizza oven maker favoured by Bake Off star Paul Hollywood, Richard Branson and the Hairy Bikers has sold a spicy 15 per cent stake to a private equity firm backed by some of Britain's top corporate executives. Gozney Ovens signed the agreement with Provenance Investment Partners. (The Daily Mail)
Electronic cigarette companies are pressing for laws that limit the strength of the products to be relaxed when Britain leaves the EU. Restrictions on the concentration of nicotine liquid were enforced across Europe in May, but industry insiders believe they can persuade politicians to ease them after Brexit. (The Times £)