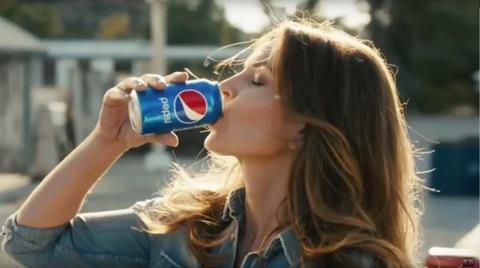 PepsiCo will increase its prices this year after it raised its full-year earnings forecast on surging demand for its drinks from people flocking to restaurants and theatres (The Times £). PepsiCo raised its earnings forecast for the full year, as people returning to restaurants and cinemas boosted sales of the company's sodas (The Financial Times £).
British Land, owner of shopping centres including Sheffield's Meadowhall, and the Broadgate complex in London, said trading at its out-of-town retail parks was almost back at pre-pandemic levels, as rent collection improved across its portfolio. (The Guardian)
British Land, one of the UK's largest commercial landlords, has put tenants on notice that it will stop granting concessions on rent as coronavirus restrictions are lifted (The Financial Times £). British Land has halted rent concessions as sales across its centres return to close to pre-pandemic levels (The Times £).
Nils Pratley in The Guardian writes: "That policy can be justified: shops are open, after all. But 18% of rent from British Land's retail tenants was classed as "outstanding" on the June quarter date. Maybe the shopkeepers will all fall into line in September, but it's a very big gap to expect to close." (The Guardian)
Shops, restaurants and offices are battling landlords over £1.6bn of unpaid rent 16 months after the start of the pandemic, industry bosses revealed. (The Daily Mail)
The FT looks at how a private equity buyer could make the most of Morrisons. "Any acquirer would need to improve performance or release cash from the business to achieve a decent return, even if some big investors have warned about buying the company "for the wrong reasons". The most obvious Morrison shibboleth to revisit is the high level of property ownership." (The Financial Times £)
Treasury officials are examining private equity deals to see if they have benefited local regions as concerns grow over the pace of takeovers of British companies (The Times £).
The Business Secretary Kwasi Kwarteng has intervened in the £1billion takeover of Vectura by cigarette giant Philip Morris. (The Daily Mail)
Hotel Chocolat has reported a surge in subscribers as chocoholics have signed up to regular sweet treats during the pandemic. (The Guardian)
One in five workers in the hospitality and retail sectors are self-isolating as a result of COVID-19 rules, industry leaders have told MPs. (Sky News)
Food industry shows growing appetite for green finance, writes The FT. As the number of companies pursuing sustainability has grown, so has the market for sustainability finance — which, in turn, is encouraging more companies to go green. (The Financial Times £)
The European Commission has committed to table a proposal to phase out the use of cages in farming by the end of 2023, with the aim of enforcing the ban from 2027. (The Guardian)
Food delivery app Zomato, one of India's biggest tech start-ups, has gone on sale with a $1.2bn (£870m) initial public offering or IPO. It raised $562.3m from institutional investors - they bid for 35 times more shares than allotted to them - ahead of the much-awaited offering. (The BBC)
BP has bought out its private equity partner in a chain of US fuel stations, marking a return to the owned-and-operated model for retail sites in the US as energy majors bet on strong growth in electric vehicle charging and convenience stores. (The Financial Times £)