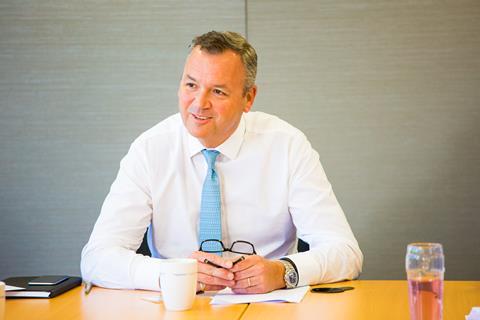 Not surprisingly, the end of Andy Clarke's six-year reign at Asda gained plenty of column inches across the papers. Walmart's China business boss Sean Clarke will take over in July, sidelining incoming COO – and many thought Clarke's replacement as CEO – Roger Burnley. The Mail writes that the move came as a "surprise", with Andy Clarke indicating last week that he would be replaced by Burnley. "Regardless of who takes on the top job at Asda, they face an uphill struggle to get the supermarket back on form," the paper says. In a separate article the paper ran with the headline: 'Bungling Asda boss booted out'.
The Telegraph says Clarke steps down after a 20-year career at the supermarket and a heavy slide in sales. His departure comes after Asda posted its worst sales performance in its history earlier this year. Retail correspondent Ashley Armstrong opines that "US overlords" Walmart would need to change more than the boss to boost sales.
The management shake-up was designed to wrestle back market share from discounters Aldi and Lidl, The Financial Times writes. The Guardian notes that Asda has been the main casualty of the supermarket price war as customers defect to rivals such as the German discounters. New CEO Sean Clarke had been "distinguishing himself by leading growth in a critical market", Walmart said in a statement (The Times).
Andy Clarke's departure revealed sweeping change among supermarkets, The Guardian writes in a piece looking at the wider industry. "Big four have all changed chief executives in past two years – a clear sign of tumultuous times in UK grocery industry."
BHS rumbles on with Matalan founder John Hargreaves saying he dropped his interest in BHS on his "own accord" rather than speculation that he was "blocked by Sir Philip Green" (The Telegraph). An FT editorial titled 'Parliamentary power and Sir Philip Green' says the "billionaire should appear before Commons select committee on BHS". The Guardian outlines the 11 key questions MPs should ask Green.