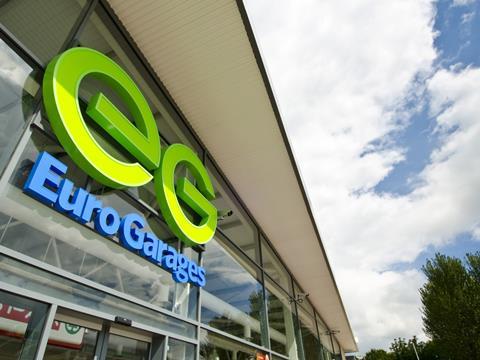 EG Group, one of the world's largest independent petrol station and convenience store chains, is considering an initial public offering next year that could value it at more than £10bn (Bloomberg). Two brothers from Blackburn could become among the richest people in Britain by floating their petrol station and convenience stores business. Mohsin and Zuber Issa own 56% of EG Group, which is examining a flotation that could value the company at £10bn (The Times £).
The number of visitors to shops continued to fall last month. Footfall on high streets and in shopping centres and retail parks is now down by 10% compared with seven years ago, according to Springboard, the retail analyst (The Times £). The number of people visiting shops has been decimated in the past seven years, adding to the travails of retailers (The Telegraph). The number of shoppers heading to UK high streets, retail parks and shopping centres has fallen by 10% in the last seven years, the latest research shows (The Guardian)
Food unfit for human consumption is increasingly making its way onto the shelves of shops as a wave of mislabelled products enters the supply chain. Figures from the National Food Crime Unit show a surge in the number of manufacturers knowingly using ingredients which could make people feel ill - including out of date meat. (The Telegraph)
Tory MP Andrew Bridgen is embroiled in an extraordinary row with his family's farming empire after accusing his brother and other directors of fraud while allegedly failing to pay rent to live in a £1.5m house owned by the company. (The Daily Mail)
Billions of pounds were added to the values of some of Britain's largest companies while sterling hit its highest level against the dollar in nearly four months on Friday as markets rallied amid growing optimism that a Brexit deal could be struck (The Times £). Investors piled into British assets on Friday amid signs Boris Johnson is closing in on a Brexit deal with the European Union (The Daily Mail). The pound has enjoyed its biggest jump versus the euro in over six months, as a whole range of equities also basked in the good news surrounding Brexit (Sky News).
Thousands of tonnes of fruit and vegetables are being left to rot in UK fields because of a shortage of pickers and packers in the face of continuing Brexit uncertainty. (The Guardian)
The Times (£) looks at Ken Murphey – the Irish rugby fan chosen to pick up the ball at Tesco and run with it. "Running Britain's biggest supermarket chain is a different game entirely, but like rugby, it's one that he's familiar with — more so than many in the Square Mile might have realised." (The Times £)
New Unilever chief promises to sell-off brands without a social purpose in bid to win over Gen Z consumers. These so-called "purpose-led" brands are what Jope hopes will set Unilever apart from its rivals and entice fickle younger customers who are increasingly conscious about what they buy and where it comes from. (The Telegraph)
Big business 'avoiding eco- friendly packaging due to cost'. Consumers must be willing to put more pressure on the big food firms, according to those already using eco-friendly packaging. (Sky News)
Ailing Pizza Express left bloated by buyout debt, writes The Times. "While industry experts predict a painful debt restructuring, most are convinced that the brand will endure. Pizza Express still makes sales of £543m a year. It sells 35m pizzas in supermarkets alone and has a total of 627 restaurants, including 480 in the UK." (The Times £)
The Times adds separately: "[Pizza Express] has far too much debt — an eye-watering £1.1 billion's worth at the last count — and, yes, it will have to undergo some form of undoubtedly painful financial restructuring. But will it expire completely? No." (The Times £)
From Pizza Express to Thomas Cook, why do the Chinese have such poor luck buying British companies, asks The Telegraph?
What's keeping WH Smith in one piece, asks The Times (£)? Having eked profits from its high street shops, the chain is looking across the Atlantic.
The former boss of the FTSE 100 company behind two of the world's bestselling gins has taken a stake in Brockmans, a fast-growing "super-premium" gin maker. Paul Walsh, who for 13 years was chief executive at Diageo, the owner of Gordon's and Tanqueray gins, has been appointed to the advisory board of Brockmans. (The Times £)
The boss of Greggs could buy more than 1m of his firm's sausage rolls with the money from his recent share sale. (The Daily Mail)
Winemakers of La Rioja will look elsewhere if there is a no-deal Brexit. If Britain crashes out of Europe without a deal, potentially hitting Spanish winemakers with extra taxes or added border restrictions, producers have warned that they will prioritise other markets. (The Times £)
The European arm of McDonald's wired a $2.7bn (£2.1bn) dividend to its American parent last year — the first such payout since Donald Trump was elected. (The Times £)
Lego is looking at whether it could offer a rental service to fans of its brightly coloured plastic building bricks, in a sign of how traditional business models are evolving as consumers press for more environmentally friendly products. (The Financial Times £)