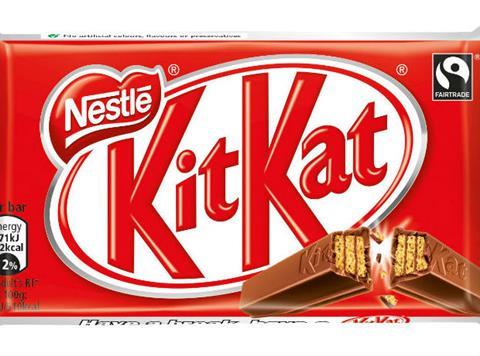 Annual results for Nestlé and worrying developments for the Tesco/Booker merger ahead of the shareholder vote make the papers today.
The Financial Times covers the disappointing annual results of Nestlé with the headline: "Nestlé sales grow at slowest rate in more than 20 years." Organic revenues at the KitKat to Nespresso maker missed analysts' forecasts to rise 2.4% in 2017, as Mark Schneider, chief executive, served up a cautious outlook. Pre-tax profit fell to SFr9.5bn, down from SFr12.5bn in 2016. The growth in organic sales last year was the lowest since Nestlé began recording the figure in 1996, The Times writes. Lex in The Financial Times says that activist investor Third Point has a point. "In the activist playbook, patience is not a virtue. So weaker than expected results from Nestlé will do nothing to soothe sharp-tongued investor Dan Loeb, who last month told the world's largest food company to move with "greater alacrity"."
Tesco's £3.7bn takeover of Booker has been dealt another blow after shareholders in the wholesaler were advised to vote against the deal, The Telegraph reports. Advisory firm Institutional Shareholder Services believes that Booker investors will have "limited potential benefit" from the tie-up, adding that the transaction "does not warrant support at the current terms". The comments come after Sandell Asset Management, which holds a 1.75% in Booker, also came out against the deal on the current terms, pressing for a higher offer from the supermarket giant. The Times adds that the intervention is a worrying development for the country's biggest supermarket chain just two weeks before a shareholder vote on the takeover. The deal needs 75% approval from Booker shareholders to go ahead, The Mail notes.
The Times writes that "every Lidl helps" as the discounter piles the pressure on rivals after its five latest store openings take its estate up to 700.
Archie Norman, the veteran retailer, warned Wesfarmers, the Australian conglomerate, that its acquisition of Homebase, the British DIY chain, was a bad idea, according to two people with knowledge of the deal, The Financial Times notes. An analysis in The Financial Times says that Wesfarmers is under scrutiny for the Homebase "debacle", as investors fear the UK acquisition is fast becoming a "black hole" that could cost A$3bn.
The Times says that American children who like a slice of processed cheese on their McDonald's hamburger are in for a shock as the fast food giant is removing the cheeseburger from its Happy Meal menu.
"Ultra-processed" foods, made in factories with ingredients unknown to the domestic kitchen, may be linked to cancer, according to a study by researchers based at the Sorbonne in Paris (The Guardian).