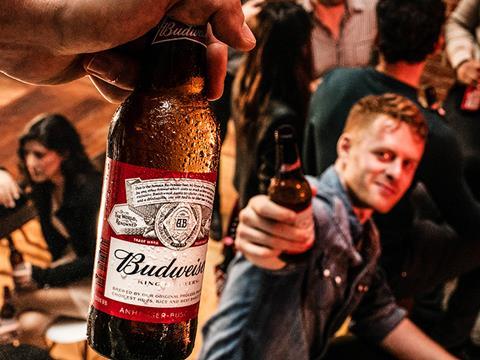 AB InBev might have another go at selling shares in its Asian business should a market-lifting breakthrough occur on US-China trade disputes, says Lex in the Financial Times (£). AB InBev's scrapping of its proposed initial public offering of its Asian business points to a heady price tag. Analysts and bankers close to the deal criticised management's refusal to drop the price after a lukewarm reception from investors (Financial Times £).
Kevin Burns, the boss of e-cigs giant Juul, has apologised to parents in a US television documentary aired yesterday amid worries of an epidemic of vaping among children. The Campaign for Tobacco-Free Kids' president, Matthew Myers, dismissed the apology as fake and deceptive. (BBC)
The RSA Food Farming & Countryside Commission has called for the government to put rural countryside at the heart of decisions and policies relating to the Green economy. It says the UK's entire farming and food system must become sustainable by 2030 if the climate change crisis is to be tackled. One of the recommendation in its Our Future in the Land report says we should ramp up production and supply of healthy British food such as fruit, vegetables, nuts and pulses and provide the produce to schools, hospitals and prisons Sky News .
Just Eat has responded to food hygiene concerns by becoming the first company in its sector to publish hygiene ratings for every restaurants on its platform (The Times £).
Shares in Casino owner Rallye plunged almost 5% after the disclosure of a series of complex financing arrangements in the Jean-Charles Naouri-controlled empire (Financial Times £).
Amazon's Prime Day is tipped to boost takings by billions of pounds as the discounts bonanza enters its second day. JP Morgan believes it could generate more than £4bn in revenue up from £2.6bn made last year (The Daily Mail). Amazon warehouse workers all over the world protested and went on strike yesterday to demand fairer working conditions (Sky News), (BBC). Reuters says Walmart, Target and eBay all run their own special promotions to coincide with Amazon's annual sale which Amazon has stretched to two days this year.
Finsbury Food Group reported like-for-like revenues rose 3.1% to £299.3m in the year to 29 June. Overall group sales climbed 3.8% to £315.3m with its £17m takeover of Ultrapharm included The Daily Mail.
The Telegraph, in the first of a new weekly series charting the fortunes of our national high streets, visits Burslem, Stoke-on-Trent – the high street that has become "a ghost town".
Ocado's use of "gobbledegook" in last week's half-year results to explain it was moving away from being merely an online grocer to a business selling technology to other grocery companies and applying it to related industries is derided in the (Financial Times £). The newspaper says whoever wrote it was hoping to win the favour of analysts, thinking they were writing in the way it thinks analysts do. The newspaper says the problem for Ocado of trying to get in with the analysts is at risk of sounding daft to everyone else.