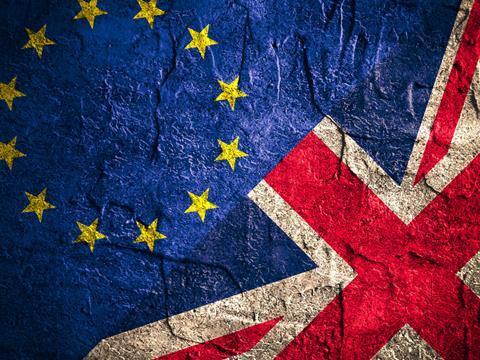 It's a quiet day in the papers this morning after the slowdown in grocery news on Monday. Prime Minister Theresa May grabs all the headlines ahead of here big Brexit speech later today. The Financial Times reports that the PM will test the nerves of currency markets when she declares that Britain is making a clean break from the EU and will not seek a deal that leaves the country "half in and half out".
The Telegraph adds May will set out a 12-point plan for Brexit in a speech which will confirm that Britain will leave the single market and customs union after leaving the EU.
The pound steadied early on Tuesday ahead of Theresa May's landmark speech on Brexit and after the Bank of England governor hinted at a more hawkish stance on interest rates (The Financial Times). The Bank of England is closely monitoring how consumer spending holds up in the face of rising inflation and whether higher interest rates might be needed, The Times writes. In his first speech of 2017, Mark Carney said that consumer spending had held up better than expected since the Brexit vote, but he repeated a warning that households' real incomes were likely to be squeezed by the fall in the value of the pound.
Pep&Co is to open 50 "shop-in-shops" in Poundland stores over the next 100 days, according to The Guardian.
The UK is gripped by courgette shortage as a cold snap hit crops in Italy and Spain, sending prices soaring and customers bemoaning empty supermarket shelves, The Guardian reports.
Paul Flowers, the former chairman of the Co-operative Bank, has been dismissed as a minister by the Methodist church after he was convicted of possessing cocaine, crystal meth and ketamine in 2014 (The Guardian).