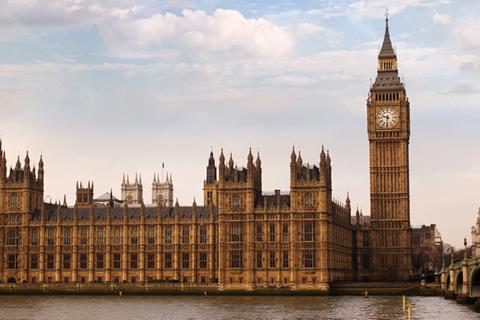 Rishi Sunak has announced state loan guarantees worth £330bn along with a further £20bn of financial handouts to help struggling businesses cope with the economic catastrophe caused by the rapid spread of coronavirus in the UK, including a one-year break from business rates. (The Financial Times £).
The taxes levied on commercial premises will be abolished this year for all retailers, leisure outlets and hospitality sector firms, in a dramatic escalation of a relief package announced at last week's budget (The Guardian). Another £20bn will pay for a business rates holiday and cash handouts to smaller companies. Business interruption loans will be increased to £5million – up from the £1.2million announced at last week's Budget – with no interest due for six months (The Daily Mail)
£20bn of extra spending on grants, and business rates holidays for companies have been announced by the chancellor as part of "unprecedented" measures to help businesses (Sky News). The chancellor announced a three-month mortgage holiday for homeowners, handed out government-backed cheap credit, tax breaks and grants and promised industry bailouts. (The Times £)
Shops, supermarkets, pubs, bars and theatres heaved a sigh of relief after they were told they will not have to pay business rates in the next 12 months. Justin King, the former boss of Sainsbury's who is also a non-executive director at Marks & Spencer, said the tax holiday was an "efficient way of taking some of the pressure off … the high street". (The Telegraph)
UK supermarkets are widening the range of items subject to restrictions and shrinking their opening hours to try and contain panic buying (The Financial Times £).
Sainsbury's is closing its cafes as well as meat, fish and pizza service counters to free up its staff and delivery network for essentials as supermarkets struggle with unprecedented demand during the coronavirus outbreak (The Guardian). Sainsbury's has announced measures to help older and vulnerable shoppers during the coronavirus pandemic (The BBC).
Tesco said its 24-hour stores will start to close overnight so shelves stripped bare by worried consumers can be restocked (Sky News).
Supermarket chain Morrisons has announced it is to create 3,500 new jobs to expand its home delivery service amid the coronavirus pandemic (The BBC).
Compass, the world's largest catering group, has warned that its profits will be hit as governments and companies across the world encourage staff to work from home in an effort to curb coronavirus (The Financial Times £). The world's biggest catering group has warned investors that coronavirus could take a £225 million bite out of its first-half profits (The Times £). The world's largest food contract service company Compass Group has said the coronavirus crisis will cause its operating profit to be cut by at least £225m (The Daily Mail).
Amazon is temporarily blocking shipments to its warehouses in the US and Europe of all items other than household essentials, medical supplies and similar high-demand products amid the coronavirus outbreak (The Financial Times £). Online retail giant Amazon is stopping sellers from sending non-essential items to its UK and US warehouses until 5 April, to make space for vital items needed by its customers during the coronavirus outbreak (The Guardian).
As the coronavirus spreads across America many workers are being directed to work from home but staff at Amazonand Whole Foods are being squeezed to keep up with increasing demand caused by Americans stockpiling food and household products. (The Guardian)
Impossible Foods has raised $500m in a round that will help the US plant-based burger group to weather the economic turmoil caused by the coronavirus crisis. (The Financial Times £)
Chinese farmers face a daunting planting season as they grapple with a shortage of labour, seed and fertiliser in the wake of a nationwide lockdown to control the spread of coronavirus (The Financial Times £).
Shares in the UK's biggest pubs and restaurants tumbled on another day of panic selling on stock markets around the world. (The Daily Mail)
Britain's pubs could be bust 'in days' thanks to coronavirus. Must we sell? The outlook is bleak indeed but before we crystallise any losses we must look at their balance sheets, writes The Telegraph.