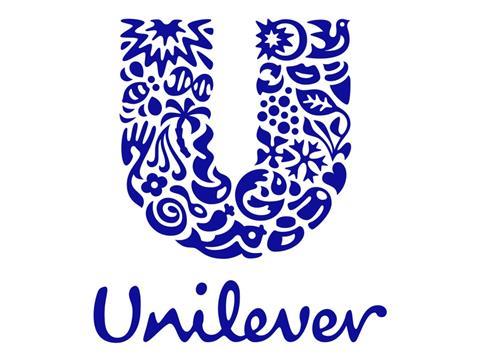 A quieter week for retail means the papers' focus is directed elsewhere, but Unilever's annual results still garner plenty of coverage.
The Daily Mail lasers in on CEO Paul Polman's warning that the world's middle classes are being squeezed putting the company is under pressure to compete. He said the group was working twice as hard to grow and expected "tougher market conditions and high volatility" this year. Despite the gloom Unilever reported a 4.1% rise in 2015 sales with turnover reaching more than £41bn on the back of currency tailwinds.
The Times writes that Polman's latest "dose of realism" went down nicely with investors. "If you have a hankering for dire forecasts and warnings of global warming and political risk, Unilever is usually a good place to start — but not yesterday. Though Paul Polman, its ever 'realistic' chief executive, did his best to pour cold water on a market warming to the consumer goods group, investors were having none of it." Shares climbed 3% (or 91p) to close at 2,934p.
The Telegraph's share tip Questor column said the consumer goods giant behind the Ben & Jerry's and PG Tips brands was delivering the goods in the midst of a bitter price war across Europe. Questor added Unilever was managing to fight falling prices in supermarkets by working hard on its brands but noted that emerging market growth was the key to its share price valuation.
The Financial Times' Lex column takes a look at Ocado after market chatter linked it with an Amazon tie-up. The paper writes it would take time for the online grocer to become really profitable, but it may get snapped up before then. "Sales are still growing, but at a slowing rate, and margins are also contracting. Expanding abroad would be expensive and demanding in terms of management time. Serving as a technology provider to another big retailer would certainly deliver returns quicker. Being bought by one would accelerate them still further."
The Times has followed The Grocer's scoop that Holland & Barrett has demanded cost reductions from its suppliers. The paper reports that small business lobby group The Forum of Private Business has described the move as a "smash-and-grab raid".
The Guardian also carries a story outlining what Grocer editor Adam Leyland pointed out in this week's magazine leader, that soaring sales of alcohol at bargain prices helped supermarkets to a much happier than expected Christmas. The paper reports figures from analysts at Kantar Worldpanel and Nielsen showing total sales of beer, wine and spirits rose 2.2% across the grocery market in the three months to 3 January, with 16 out of the top 20 spirits cheaper than a year earlier.
The Telegraph reports on a worrying security development at Asda after a flaw on the supermarket's website left the personal details of hundreds of thousands of customers vulnerable to hacking.
Waitrose is fighting back against Lidl and Aldi with the launch of its first value-focused TV ad campaign in years (The Guardian).
The Times carries the latest from the ongoing Co-op employment tribunal with the chief operating officer acknowledging a potential conflict of interest with her dual role as a highly paid consultant.