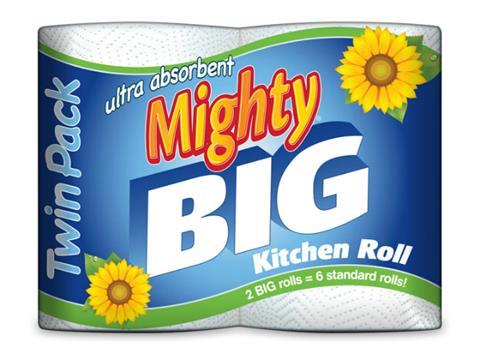 Accrol, which makes toilet rolls for Lidl and other retailers, is poised to unveil plans to raise new funds in an effort to escape a cash crisis.
The company will this week ask for £18m from stock market investors. New shares are likely to be priced at 50p each; Accrol listed on AIM in June last year at 100p. Its shares were suspended last month after it issued a shock profit warning and said it was in talks with lenders to find a "solution for the company's short-term funding requirements" (The Times £).
Festive spending is expected to fall for the first time in five years as shoppers splurge on Black Friday bargains and rein in purchases during December (The Telegraph). Christmas sales are on track for their first fall in five years as the consumer runs out of steam before the crucial festive trading period (The Times £). British shoppers could spend less on Christmas for the first time since 2012, as a fall in real wages and continuing economic uncertainty put a brake on celebrations (The Guardian).
Bargain hunters hoping to find unbeatable discounts during this year's Black Friday shopping frenzy are warned the deals are often no different to other times during the year (The Telegraph).
Meanwhile, The Telegraph asks whether Black Friday is a blessing or a curse. It notes that while Black Friday has become an established part of the spending calendar, retailers worry about the discounting drive destroying their peak trading season profits. (The Telegraph)
The big supermarkets have raised the cost of Christmas dinner by around 5% this year, according to analysis for Guardian Money, far outstripping the 2.1% rise in average wages in 2017. But while Brexit may be blamed for food price rises, there is good news from Brussels – sprouts are down by as much as a third. (The Guardian)
Five-a-day eating targets for fruit and vegetables could become unaffordable for millions of low-income families as a result of Brexit-related food price rises, a report says. (The Guardian)
Camelot is expected to appoint Nigel Railton as chief executive of its UK operations tomorrow when it will also announce the conclusions of a strategic review aimed at returning the National Lottery operator to growth. (The Times £)
Rocketing demand for artisan spirits has boosted independent craft gin and vodka. Sales of specialist versions have more than doubled in five years. (The Daily Mail)
Jamie Oliver is to underwrite a debt-for-equity swap at his stuttering restaurant empire as part of a wider restructuring aimed at stabilising the business. Short-term loans totalling £5 million will be converted to equity by means of a pre-emptive rights issue. If minority shareholders opt not to take up their rights, Oliver would lift his stake from 73% to 99%. (The Times £)
The chancellor, Philip Hammond, will announce in next week's budget a "call for evidence" on how taxes or other charges on single-use plastics such as takeaway cartons and packaging could reduce the impact of discarded waste on marine and bird life, the Treasury has said. (The Guaridan)
Strike action at McDonald's is to spread to outlets across the country in the coming months, following the lead of workers at two restaurants in the south of England. (The Guardian)
"P&G needs to swallow unwanted medicine," reads an opinion column in The FT. Brooke Masters writes: "P&G is making a mistake. Even if the company ultimately wins the recount, the vote has revealed a deep level of discontent among many of its shareholders, particularly on the institutional side. The company needs to pay heed to their concerns." (The Financial Times £)
Diageo said on Friday that it filed suit this week in the UK High Court against Vijay Mallya, the Indian tycoon and founder of Diageo's Indian subsidiary, United Spirits. (The Financial Times £)