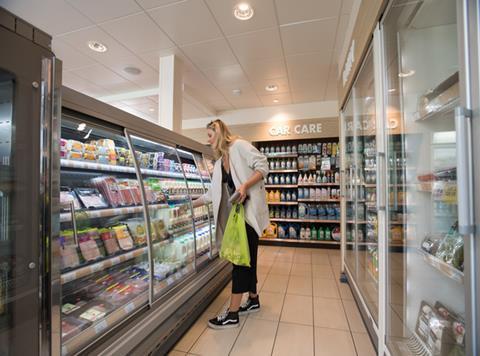 Online shopping and food retailers are forecast to be the winners this Christmas as consumers keep a tight rein on spending on clothing, homewares and other non-food items (The Guardian). Total retail spending is expected to rise 4% in December, compared with the same month in 2017, to reach nearly £48bn excluding VAT, according to data from the market research firm Mintel. Food sales are predicted to rise by 3.3% to £18.6bn, benefiting from a mix of inflation and a fightback by the major supermarkets against grocery discounters such as Aldi and Lidl.
A voluntary ban on selling energy drinks to children aged under 16 is being routinely flouted by supermarkets, research suggests (Telegraph). A majority of underage "mystery shoppers" who were sent into outlets of the major supermarkets who had publicly committed to the ban were able to buy the high-sugar, high-caffeine drinks unchallenged.
Beyond Meat the US plant based meat start up, is eyeing further international expansion as it prepares to list its shares on Nasdaq (Financial Times £). The start-up, which is backed by investors including US meat producer Tyson and Bill Gates, said it intended to establish production facilities in Europe in 2020, as well as expanding further in Asia, in its IPO filing last week.
Supermarkets are charging shoppers almost three times as much for some groceries in their 'metro' convenience stores, it has been revealed (Daily Mail). An investigation into the price difference in supermarkets and their inner-city sister stores shows a huge disparity in the cost of everyday items. One trolley of groceries cost almost £10 more in a smaller shop than the same company's superstore. The analysis by BBC's Inside Out looked at a mix of branded and own-brand wares from Tesco, Sainsbury's, Marks & Spencer and Waitrose.
Food companies can expect tougher measures if they do not speed up efforts to cut sugar from everyday foods, according to Public Health England (Sky News). It says it could publicly name companies that have missed sugar and calorie reduction targets for common foods like breakfast cereals, yogurts, pizzas and ready meals.
The chief executive of Nestlé has reaffirmed the company's commitment to its British confectionery business, only months before Britain is to exit the European Union (The Times £). Mark Schneider, who took charge in January last year, said that the food manufacturing group's UK business, which includes Rowntree's, was performing extremely well in a challenging market.
The body responsible for rejecting Iceland's Christmas ad had to remove staff pictures from its website, shut the company Facebook page and close its switchboard due to the level of abuse following the controversial decision (The Guardian). Chris Mundy, the managing director of Clearcast, has revealed that the body has been "drawn into a storm" of abuse as the issue made national headlines (The Times £).
Black Friday "deals" are available at a cheaper price during other times of the year, a study by Which? has revealed (Telegraph). An investigation by the consumer advice charity found that out of 94 popular products on offer last year, including TVs, cameras and fitness trackers, 87% of them cost less money at multiple times before and after Black Friday (The Times £).
E-cigarette companies are going to greater lengths to target children by selling nicotine liquids in packaging that mirrors McDonald's milkshakes, the Daily Mail has revealed. The sale of liquids, aimed at young people, is part of a growing problem health chiefs are trying to combat with teenagers getting hooked on nicotine despite never smoking.
CME Group, the largest futures exchange operator, is considering launching new contracts on Brazilian soyabeans as US-China trade tensions unsettle prices for the oilseed, its chief executive said (Financial Times £).
The company behind Boots travel insurance is being investigated for medical negligence and fraud after the death of customers who were denied emergency flights home, The Times (£) has revealed.