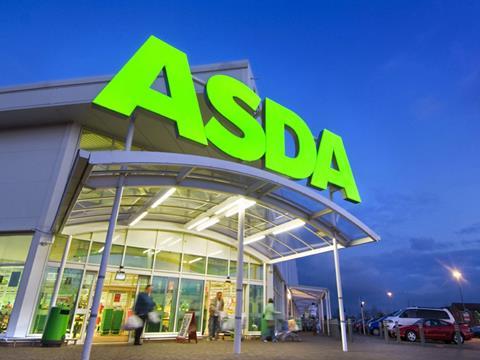 Asda' strategic rethink to cut back on click & collect and expansion in London is the focus of the papers this morning.
The Times (£) says that Asda's revamped strategy, which includes refurbishing 95 of its larger stores, is Asda "fighting back in the supermarket wars". Others are more downbeat, with The Telegraph writing that Asda was "struggling to cope with challenges the industry is facing", while The Guardian headlines its piece "Asda reviews five-year plan after sales hit lowest ebb".
The Guardian also notes that naming the plan "project renewal" is a nod to former boss Archie Norman's 1990s overhaul of the business that culminated in its takeover by US group Walmart. It added that the rethink was in part driven by the need to combat discount rivals Aldi and Lidl.
Read The Grocer's report on Asda's strategic shake-up here.
Dairy Crest chief executive Mark Allen will receive a £1.2million share windfall after regulators gave the green light for the sale of his milk business to German firm Muller (The Daily Mail). While The Times (£) says the companies have "had to work hard to get the deal past the Competition and Markets Authority".
Tesco is expected to come under pressure from the advertising watchdog over its new Brand Guarantee, which is said to flout a ruling the retailer was responsible for putting in place. Tesco's rivals argue that the promotion fails to make clear that customers are entitled to a refund only if they buy more than 10 items and that it only matches against its Big Four rivals, rather than the wider retail sector. (The Telegraph)
America's billionaire daytime television queen Oprah Winfrey has given the ultimate endorsement to Weight Watchers, buying 10% of the company. Shares in the global weight loss company, which have been on a downward spiral for the past four years, losing 86% of their value since May 2011, surged by 105% yesterday to $13.92 after the news. (The Times £, The Financial Times £)
The company behind Nectar cards has managed to increase revenues during the supermarket and energy price wars, with British shoppers earning fewer points but cashing in more of their rewards. Aimia Coalition has said revenues rose 4pc to more than £300m last year, as customers redeemed more of their accumulated points, triggering payments from Nectar's retail partners including Sainsbury's, Ebay and DHL. (The Telegraph)
Merchandising tie-ins with two of the world's biggest film franchises — Star Wars and Jurassic Park — have helped Hasbro to deliver better-than-expected earnings, but revenue fell short of forecasts. (The Times £)
The FT's Lex column looks at Danone's trading update yesterday, writing: "Danone has bet on emerging markets as enthusiastically as any rival. Its businesses in Brazil, China and Russia have won the prizes, and endured the pain, to show it. How sweet, then, that on Monday — as China confirmed its slower growth — the French dairy group should release better than expected third-quarter sales boosted by strong demand for a core product in China." (The Financial Times £)