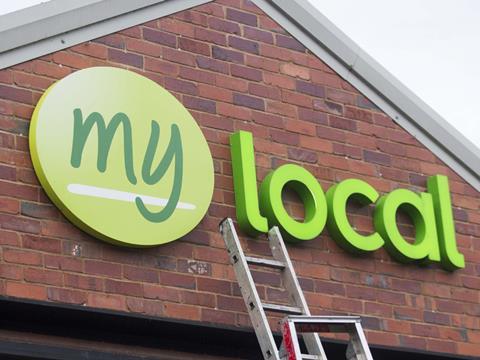 Morrisons is facing a potential liability of up to £20m as My Local, the group that bought the Bradford-based group's convenience store chain, looks at options for the business, including administration (The Guardian). The Times (£) writes that "thousands of jobs are at risk" after it emerged that a company that bought more than 100 convenience stores last year from the supermarket chain Wm Morrison is on the verge of collapse nine months later.
Morrisons has been forced to repay cash and discipline staff after it was found to have breached the grocery market code of conduct for a second time by demanding lump sums of about £2m from suppliers. The grocery market watchdog said Morrisons admitted to making 19 requests which were above and beyond agreed deals with suppliers in contravention of an industry code in place since 2009. (The Guardian)
There's plenty of coverage of Majestic Wine's annual results this morning, but the papers take differing lines on the numbers. "Majestic toasts changes as sales rise" is the headline in The Times (£), while The Financial Times (£) goes with "Majestic Wine sales boosted by Naked deal" and The Guardian with "Majestic Wine sales rise for first time in four years". However, the cost of restructuring and the Naked acquisition hit profits, with The Telegraph writing: "Majestic sales pop but Naked Wines acquisition leaves a hangover" and The Daily Mail "Majestic Wine left with bitter aftertaste as profits slide nearly 75% after Naked Wines takeover".
The FT's Lex column welcomed Majestic's progress, writing: "When it comes to wine, British palates have moved on from the questionable German and Portuguese brands quaffed in the 1970s. Majestic Wine expects the trend to continue… Initial signs are good. And Majestic aims to reinstate dividends next year. That will depend on drinkers' tastes continuing to improve." (The Financial Times £)
Elsewhere, the amount Sir Philip Green proposed to inject into the deficit-plagued BHS pension fund was slashed during negotiations to sell the department store group last year, MPs claimed (The Times £). As a deal to sell BHS was hammered out in 2015, lawyers for the buyer repeatedly reduced the amount of cash they wanted Sir Philip Green to inject into the ailing retailer's underfunded pension scheme, documents reveal (The Financial Times £). The BHS pension trustees were concerned about the sale of the retailer to Dominic Chappell for £1 and believed it was "materially detrimental" to the pension scheme, newly published documents have revealed. (The Guardian)
The FT has an analysis on the recent asset sales by Tesco, headlined "Tesco ditches global ambitions with retreat to UK" (The Financial Times £)
Dairy Crest boss Mark Allen has seen his pay go up by almost 50% in the past year, despite the firm reporting a 59% fall in profits. (The Daily Mail)
Walmart is to sell its Chinese ecommerce arm to JD.com in exchange for a minority stake in the company, as the world's largest retailer by sales seeks to accelerate its online business in China's fiercely competitive market. (The Financial Times £) The FT's Lex column writes: "Even in the virtual world, the small find it hard to survive. Walmart, the world's largest retailer, is still too small in China — especially online — so it has found an ally to help it to beef up." (The Financial Times £)
There seems to be some truth in the old saying that the third time's the charm, at least when it comes to Philadelphia's passage of a soda tax. After two previous attempts failed, on 16 June Philadelphia's city council voted to pass a tax of 1.5 cents per ounce on both regular and diet soda beverages. (The Guardian)
The FT looks at the appetite for M&A growth amongst emerging markets-based food companies, writing: "Grupo Bimbo of Mexico, Latin America's second-largest food company in terms of revenue, is one of a club of emerging market food companies that are diversifying into developed markets in search of upmarket brands to swallow." (The Financial Times £)
SABMiller's chief executive took a £1.2m cut in total pay last year but will shortly be in line receive a payout of £55m — once the London-listed brewing group is taken over by larger rival Anheuser-Busch InBev. (The Financial Times £)
The amount of tobacco sold in China fell last year for the first time in more than 20 years, as a government health drive and rise in excise taxes began to take effect. (The Financial Times £)