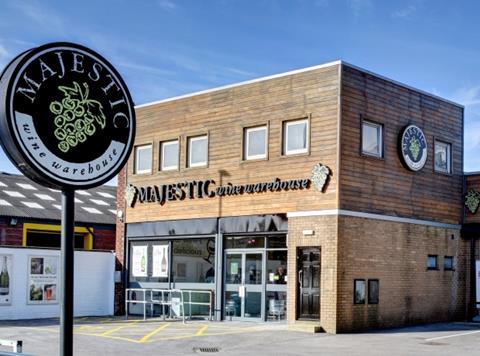 OpCapita, the controversial former owner of Comet, is among investors circling Majestic Wines' 200-strong store portfolio, writes Sky News. Majestic and its advisers want to finalise a £100m deal by the time it provides an update to the City on its transformation programme next month. OpCapita is thought to be vying with a US-based investor and another turnaround firm. The report says it is unclear what Majestic intends to do with its stores if bidders to not meet its asking price.
The week began decidedly flat for Coca-Cola HBC yesterday after it revealed that a hoped-for deal to buy a majority stake in Coca-Cola's Africa bottling business had been taken off the table (The Times £)
Britain's big supermarkets have upped petrol prices almost every day for the past three months, a survey from the RAC has found (The Times £). The motoring organisation says the big four have increased prices quicker than others, including oil companies and independent service stations. It says supermarkets still have lower prices overall than the national average but the gap has narrowed.
Drivers face bank holiday misery with petrol prices set to hit £1.31 with reduced oil supplies (The Daily Mail).
The various approaches taken by "cloud", "ghost" or "dark" kitchen start-ups are as different as sushi and fish 'n' chips, says The Financial Times (£) in an article headlined "The start-ups that want to disrupt our kitchens". They include City Storage Systems, which trades as CloudKitchens in the US, Google-backed Kitchen United, London-based Karma Kitchen and Dubai-based KitiOpi, which operates in London and the Middle East. Some are focused on real estate, others offer different combinations of facilities and services.
Bob van Djik, chief executive of Naspers, says that in 20 years he is fairly convinced "we will mostly not make our own food". US tech investors are looking at how to ensure the right food is available at the right place at the right time to be delivered against the backdrop of a demographic shifts towards consumption of prepared meals at home. Naspers is betting soup-to-nuts vertical integration will win out. SoftBank is betting on the property side of the equation.
An "inadvertent drafting error" has meant a provision in US tax law rushed through Congress has resulted in US retailers shelving hundreds of millions of dollars-worth of refurbishments, writes The Financial Times (£). The changes were supposed to allow businesses to deduct the cost of such work from their tax bills the year it was carried out, but the error means they now need to wait 39 years for full tax relief on store renovations, the report says.
Amazon is close to winning a seven-year battle with eight Latin American nations over the .amazon internet domain (Reuters). Its protagonists argue the domain name refers to their geographic region and should not be the monopoly of a single company.
Chef Tom Aikens has called for food A-levels to be reinstated after figures show many children are shunning a career in the industry (Sky News).
Pressures on the retail sector poses a threat for four of Britain's largest listed landlords, British Land, Hammerson, Intu and Landsec, which own thousands of shops, shopping centres and retail parks, reports The Times (£). They have recorded significant declines in retail property valuations. The problems are falls in rental incomes as struggling retailers collapse into administration or use insolvency procedures to slash rents on one side and the shift to online shopping, higher business rates and a higher minimum wage on the other.