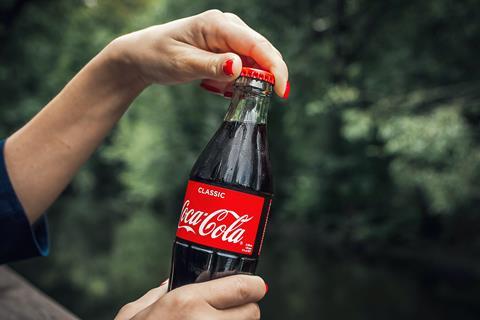 Coca-Cola has suffered its steepest quarterly sales drop in at least 25 years, in stark contrast to a resilient performance from its rival PepsiCo and raising questions about the drinks company's defensive qualities (The Financial Times £). The closures of restaurants, theatres and sporting venues have taken the fizz out of sales at Coca-Cola (The Times £).
Morrisons won the largest sales rise of the Big Four supermarkets during lockdown, while grocery prices continued to rise (The Telegraph). Ocado, Iceland and Co-op have emerged as the big lockdown winners as supermarket spending hit a record high (The Daily Mail). Sales of alcohol, tea and coffee in UK supermarkets and corner shops have soared since the lockdown as the nation's drinking habits have become home-based (The Guardian). Britain's shoppers are spending millions more on tea, coffee and biscuits with the cost of working from home starting to add up, according to latest supermarket industry data (Sky News).
McDonald's offers table service to join Sunak's dine-in scheme. Some 32,000 restaurants sign up for the Chancellor's "eat out to help out" scheme available during August - including the fast food chain (The Telegraph). McDonald's is to reopen around 700 dine-in restaurants across the UK from Wednesday, as it returns to trading following the coronavirus shutdown (The Guardian).
The UK casual dining model — founded on heavy debts and wafer-thin margins — was looking shaky amid oversupply and rising rents and wages even before coronavirus forced restaurants to shut their doors. After ploughing in billions (£4.5bn in UK deals between 2011 and 2019), private equity is now running for the exit. (The Financial Times £)
Promises by government ministers to revitalise high streets with a new breed of shops should be abandoned in favour of turning town centres into residential hubs, creating at least 800,000 homes, according to a report that aims to influence a Downing Street review of planning laws. (The Guardian)
Companies will be paying "wildly out-of-date" business rates bills based on pre-coronavirus property valuations until 2023 after the government postponed a revaluation for the commercial premises tax. (The Times £)
Businesses are operating at half of their pre-crisis capacity in a sign that the recovery is taking longer than had been anticipated, according to a survey. (The Times £)
Workers at Whole Foods are suing the US supermarket for punishing them for wearing Black Lives Matter masks. The federal lawsuit says the firm discriminated against black staff by selectively enforcing its dress code. (The BBC)