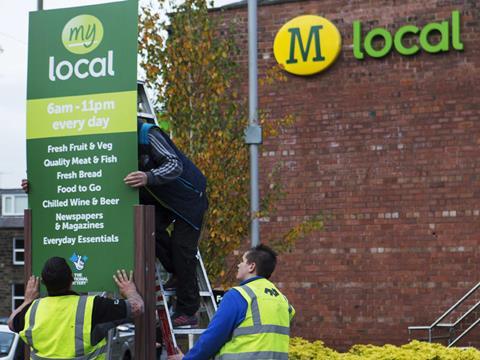 Convenience store chain My Local has filed notice to appoint administrators just nine months after being created from Morrison's cast-offs, writes The Telegraph. The paper says it is understood that KPMG, which has been working with the company for some time, is waiting in the wings and My Local is expected to formally enter administration next week. The Guardian notes that any appointment could mean a possible liability of up to £20m for Morrisons, which sold the convenience store chain to a group fronted by Mike Greene, a former bankrupt who appeared on Channel 4 show The Secret Millionaire.
Where you shop could also reveal the way you're likely to vote tomorrow over the future of Britain in the EU, according to The Guardian. Your favourite grocer could be a proxy for your politics, a study by Verdict Retail found Tesco shoppers were the most likely out of the big four supermarkets to support the EU, with Asda shoppers also pro-Europe and Sainsbury's fans likely to back Brexit.
Listed distiller Stock Spirits has dropped its hunt for a big takeover target and decided to return cash to shareholders instead, marking another victory for an activist investor who led a revolt to shake up the company's board, The Telegraph writes.
Costa Coffee owner Whitbread revealed after publishing full-year results it had not drawn up Brexit contingency plans and insisted it was well-placed to cope with either outcome (The Times).
Millions of square feet of UK shopping centre space will never be built despite having planning permission as a challenging retail environment makes developments unviable, according to a new report by property consultancy Colliers International (The Financial Times).
Sir Philip Green's wife Lady Tina Green is to give details of family's offshore companies as she faces MPs as part of BHS inquiries (The Guardian). The Telegraph adds that BHS inquiry spreads to Lady Green's "complex web".