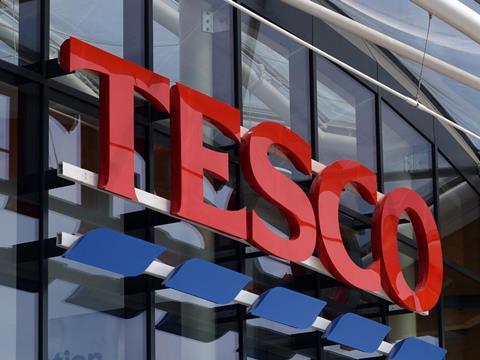 Tesco's chair, John Allan, is to step down next month after eight years in the role, following allegations about his behaviour towards women that risked "becoming a distraction" to the UK's largest supermarket chain. (Financial Times £, The Times £, The Guardian, Telegraph £, BBC, Sky News)
The Times looks at how Archie Norman and his protégé Stuart Machin are making good progress in the latest reinvention of Marks & Spencer. "This week's results from M&S will show that Norman has made progress that stands up to scrutiny. As the John Lewis Partnership, its closest rival, races to cut costs, M&S is eyeing up growth." (The Times £)
Marks & Spencer smells blood in battle with John Lewis. New clothing strategy leaves M&S poised to leapfrog its troubled arch rival. (Telegraph £)
Sainsbury's is looking to build a new online marketplace for high street fashion brands in a plan that could heap more competitive pressure on John Lewis. (The Times £)
Feathers are flying at the Co-operative Group after thousands of its members voted to improve welfare for chickens reared for meat at the annual meeting on Saturday – but were partly overruled by the company's directors, who said they wanted to keep prices down (The Guardian).
The chief executive of C&C Group has stepped down after the London-listed beer and cider business admitted that a botched implementation of software would cost it about €25m (The Times £). Shares in C&C tumbled after the drinks company behind ciders Bulmers and Magners warned it was likely to take a £22million hit after a botched software upgrade (Daily Mail).
The Treasury is analysing whether the removal of the "tampon tax" – trumpeted last week by Rishi Sunak as one of the benefits of Brexit – has helped lower prices at all, amid concerns the saving is not being passed on by retailers to women. (The Guardian)
The BBC looks at five reasons why food bills aren't shrinking – highlighting slim profit margins in the food chain, delays in pricing inputs being reflected on the shelves and that UK food prices may still be lower than those in the EU. (BBC)
Europe's retailers and governments are locked in their fiercest tussle over food costs for 50 years, with policymakers resorting to price controls to tackle the worst cost of living crisis for a generation. Central and eastern European states hardest hit by rising prices, such as Hungary and Croatia, have moved to cap the cost of essentials to shield the most vulnerable, who tend to spend more of their income on food. (Financial Times £)
Has the vegan bubble burst, asks The Guardian as sales stagnate in UK as brands withdraw plant-based products. "It appears the boom-time for some vegan products may now be over. While Oatly's range of oat drinks enjoys high demand, the Swedish company confirmed last week it was withdrawing its ice-cream tubs from the UK market." (The Guardian)
Two of Europe's largest asset managers will this week try to increase the pressure on McDonald's to reduce the use of antibiotics in its food supply chain, highlighting what they say is the risk antimicrobial resistance poses to shareholder returns and the wider economy (Financial Times £). Britain's biggest asset manager is leading a shareholder revolt at McDonald's over the fast food giant's continued 'overuse' of antibiotics in mass meat production (Daily Mail).
The "tourism tax" created by the abolition of tax-free shopping is having a wider impact on the British economy, the boss of Harvey Nichols has warned. (The Times £)
The owner of Wagamama is facing pressure to split itself up, with its embattled management team expected to be questioned about pay and performance at the annual meeting this week. (The Times £)
Workers in the hospitality industry have reported receiving above-average salary increases last year as the sector struggles with a skills shortage. (The Times £)
The Times looks at "five bulletproof businesses defying the downturn" – highlighting the performance of Greggs, B&M and McDonalds. (The Times £)
Deliveroo plans to keep thinking outside the box. Will Shu disagrees with claims that technology businesses cannot succeed in Britain. (The Times £)