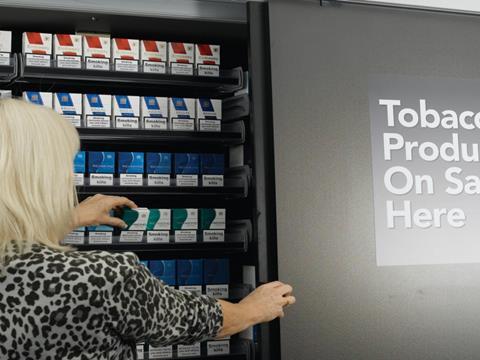 Heightened expectations that a blockbuster tobacco takeover was on the way lit a fire under Imperial Brands. The manufacturer of Davidoff and Gauloises cigarettes, Rizla rolling paper and e-cigarettes climbed more than 3% amid City speculation that it could be the target of a deal (The Times £). Imperial Brands bounced off a two-year low on Tuesday after comments from a potential acquirer helped revive one of the market's oldest takeover theories. Masamichi Terabatake, Japan Tobacco's newly appointed chief executive, said the company is "actively looking" at acquisitions. (The Financial Times £)
The National Lottery has "lost its relevance in modern society", Camelot's new UK boss admitted as he unveiled measures aimed at boosting ticket sales and the amount raised for good causes (The Times £). Camelot, the operator of the UK's National Lottery, has appointed a new chief executive and made broad changes to its games in an effort to reverse falling sales and keep its grip on the valuable gambling franchise (The Financial Times £).
A 3% in the Compass Group share price looked like a mean way to respond to Richard Cousins's last set of full-year results before he heads into retirement. During more than a decade at the helm of the catering group, he has transformed the fortunes of a company that had grown quickly through acquisitions but lacked financial discipline (The Times £). Catering giant Compass Group serves up a healthy 18% profit rise thanks to buoyant North American business (The Daily Mail)
Colman's Mustard production could stay in Norwich with its owner looking at three city sites, it has been claimed. Unilever said it could shut Colman's factory at Carrow Works after Britvic revealed plans in October to close its shared manufacturing operation. (The BBC)
It looks as though Black Friday will be the day when the US online behemoth Amazon opens its Australian site, sparking what is likely to be a major price war in the retail market (The Guardian). Amazon is to make its hotly anticipated debut in Australia on Thursday, setting up the day before the Black Friday shopping frenzy (The Financial Times £).
Scotland's minimum pricing policy for alcohol, to be fixed at 50p a unit, will come into force on 1 May 2018, the Scottish health secretary has announced. (The Guardian)
Sluggish demand for one of its best-known products, soup, bit into Campbell earnings, leading to a drop in sales that sent its shares lower in pre-market trading. (The Financial Times £)
Shares in dairy producers listed in Australia and New Zealand rose on Wednesday despite global the price of milk products dipping to an eight-month low overnight. (The Financial Times £)