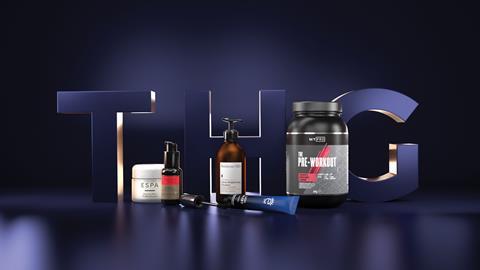 Shares in THG rose as much as a quarter on Friday after the ecommerce company disclosed it had rejected a £2bn bid approach from a firm led by one of its own directors (The Financial Times £).
Shares in THG soared by a quarter on Friday as investors cheered the prospect of a multibillion-pound bidding war for the online retailer, including a possible offer from property tycoon Nick Candy (The Guardian).
The Lex column in The Financial Times (£) takes a look at the bids and says it is not immediately clear how a £2.07bn bid undervalues a company with a £1.4bn market cap.
Investors in THG have said that the ecommerce company should not entertain takeover offers below £2.5bn after a surprise bid from one of its board members and a tentative approach from Nick Candy, the British property tycoon (The Times £).
The Sunday Times (£) also takes a closer look at the THG bid situation. "Whether the interest in THG progresses will depend ultimately on co-founder and boss Matt Moulding, who holds a golden share giving him the right to veto any hostile takeover."
Billionaire Matt Moulding would back an offer of £3bn for his giant ecommerce business, according to City sources (The Mail on Sunday).
The Times (£) on Saturday looked ahead to full-year results from M&S this week. "When Steve Rowe bows out of Marks & Spencer next week after almost 40 years at the business, he will declare that the retailer is in better shape after stimulating sales of its clothing and increasing its profits."
M&S battles to retain shoppers amid 'apocalyptic' price rises (The Sunday Telegraph). The retailer's food business, typically the more successful operation, is under pressure from rampant inflation.
An online sales tax would stifle the innovation physical retail needs to compete in a digital era, says M&S chief executive Steve Rowe (The Mail on Sunday).
A long article in The Sunday Times (£) asks if the golden age of cheap food over. "The era of bargain groceries may be coming to an end. We need to rethink our farming policy to improve food security."
The Guardian takes a closer look at inflation in food and drink. "Shock as some UK grocery prices rise by more than 20%. Which? analysis finds cereal, mushrooms and cheese among the items to have risen the most".
Mayfair-based hedge fund Marshall Wace has emerged with a £100m bet against Tesco (The Mail on Sunday). The secretive fund, run by Sir Paul Marshall and Ian Wace, is using so-called 'short' contracts to make money if the share price falls.
Two directors recently took the opportunity to purchase shares in Ocado, after they sank to their lowest value since 2018 (The Financial Times £). Non-executive chair Rick Haythornthwaite bought £100,000 of shares, and Ocado Technology chief executive James Matthews followed suit with a purchase worth almost £88,000.
Palm oil companies that sell the commodity to major firms like Johnson & Johnson, Kellogg's and Mondelēz are depriving indigenous communities of potentially millions of dollars of income, a joint BBC investigation has found.
One of Britain's biggest asset managers is piling pressure on McDonald's over its use of antibiotics in industrial farming (The Mail on Sunday).
The Mail on Sunday looks ahead to annual results from Pets at Homes with an interview with outgoing boss Peter Pritchard, who says he is leaving with a heavy heart.
An opinion column in The Sunday Telegraph looks at the recent bad news for Walmart and argues that the US retail giant's crash is a warning to British supermarkets. "If American retailers are struggling, then so will every chain in the world."
The gap between the pay of bosses and employees will widen again this year after narrowing during the pandemic, research suggests (The Guardian).