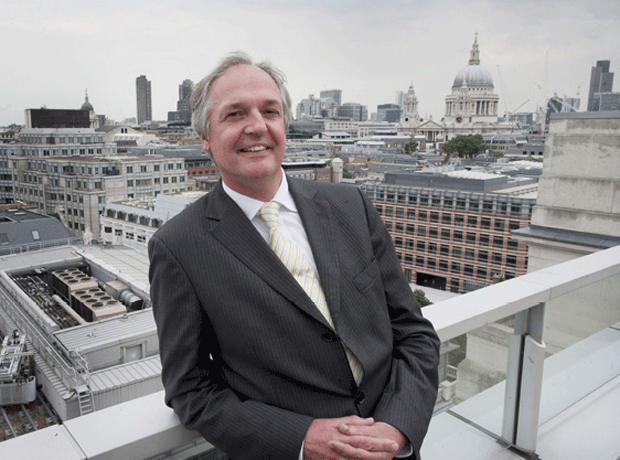 Unilever has kicked off the process of finding a replacement for chief executive Paul Polman, according to Sky News. The broadcaster has learned Unilever has drafted in headhunters Egon Zehnder International to identify a successor to Polman. It is understood that Polman, who has led the Anglo-Dutch giant since 2009, will look to stay on for at least another 18 months. Sky said the formal search for Polman's replacement would be led by Unilever chairman Marijn Dekkers and will include fellow board members such as Vittorio Colao, the Vodafone chief executive. Possible internal candidates include Unilever FD Graeme Pitkethly.
The papers are full of anticipation for today's Black Friday sales extravaganza across the retail sector. The Mail says shoppers will spend nearly £8bn this weekend as stores slash prices. Discounts on some products are expected to be so big that sellers will actually make a loss, it claims. Price cuts of 40% to 50% are being promoted on many clothes and electricals, with the biggest deals seeing around two-thirds knocked off the cost.
The Guardian honed in on news that sales of dry sherry soared by a quarter as reported by Majestic wine yesterday. The drink has become popular with hipsters on the back of the growing number of tapas restaurants and sherry bars. Total group sales rose 4.2% and the company recovered from a loss of £4.4m to a profit of £3.1m as it cut marketing costs for its Naked Wines online division, which achieved strong growth in the US.
Concerns over Brexit and consumer spending have led pub owner Mitchells & Butlers to ditch its interim dividend and review its put its next full-year payout, writes the Telegraph. The chain's shares were down more than 7% yesterday to 239p despite it recording a solid sales uplift. Like-for-like sales were up 1.8% in the year to 30 September, which compared favourably to the broader industry which was up just 0.3%.