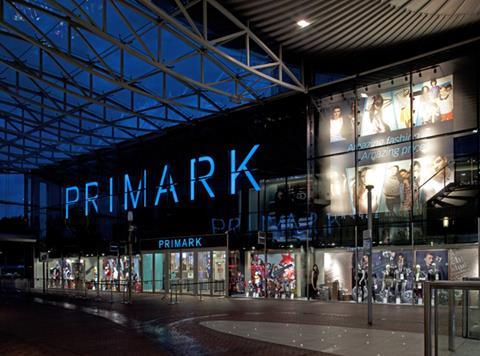 Strong demand for Primark's low-cost branded fashions during the first half of its financial year has helped to cushion the blow of falling profits from sugar at its parent company Associated British Foods (The Times £). Primark's continued popularity has helped cushion Associated British Food from a total wipeout of profits in its sugar business and allowed the company to maintain guidance for next year (The Telegraph). Primark has enjoyed a 25 per cent uplift in half-year profit, but two-thirds of it was driven by a weaker dollar, meaning parent company, Associated British Foods, was able to confirm its annual target for earnings to remain stable (The Financial Times £). Primark bucked the gloom sweeping the High Street to deliver a 25% jump in profits to £426m (The Daily Mail).
Tyson Foods, the US meat producer, has exited its investment in Beyond Meat, the alternative protein company which is due to go public at the start of May. (The Financial Times £)
Dutch brewer Heineken has reported an increase in beer volumes in all regions, driven in particular by double-digit growth in Africa, Middle East and eastern Europe, but maintained its mid-single digit growth outlook for the full year. (The Financial Times £)
Megabrands like Coca-Cola and P&G are fighting back, notes Sky News' Ian King. "Trading updates during the last week suggest the pessimism may have been overdone, suggesting the owners of the global megabrands are coping with the new circumstances better than expected," he writes. Better trading has been driven by a recovery key emerging markets, shifting marketing budgets into growth areas like healthier eating and persuading consumers to accept higher prices. (Sky News)
Writing before the release of this morning's CMA report the FT writes that Sainsbury's and Asda are "very unlikely" to appeal against the verdict of the UK competition regulator on their proposed merger, according to people briefed on the two companies' intentions (The Financial Times £). Sainsbury's and Asda are 'very unlikely' to appeal against a decision on their planned mega-merger if the competition regulator rejects it (The Daily Mail).
The number of people employed in the retail sector is continuing to fall amid increasing online competition (The Times £).
Four of the UK's largest real estate investment trusts are heavily exposed to struggling retailers and CVAs, the rising insolvency trend which has become synonymous with the decline of the high street, UBS has warned. (The Financial Times £)
Home-delivery meal kits are greener than supermarket meals, a scientific study has claimed, as reduced food waste offsets extra packaging. (The Telegraph)
Carrefour, Europe's largest retailer by revenue, said on Wednesday after the market close that robust performance in its second-largest market of Brazil helped the group to accelerate sales in the three months of the year. (The Financial Times £)
Chipotle Mexican Grill bumped up its expectations for full-year sales after the company's first-quarter results outpaced forecasts, aided by online orders that doubled. (The Financial Times £)
Supermarket chain Aldi has been accused by an entrepreneur of copying the sun shade she designed for prams. (The BBC)