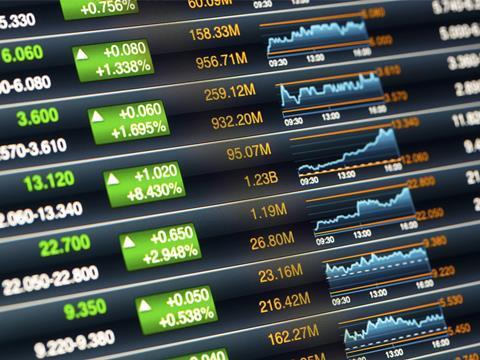 The papers love a good numbers story – and the chance to work a song lyric into a headline – and they all go big today on the FTSE 100 passing record highs set way back at the height of the dotcom boom in 1999 (The Guardian).
The Daily Mail happily reports: 'Investors party like it's 1999'. The market was spurred on to the record total after eurozone finance ministers approved reform proposals submitted by Greece. Optimists now forecast the blue-chip index will reach 7,500 points by the end of the year.
The FTSE ended up 37.5 points at 6,949.6, above its previous record of 6,930, and also set a new intra-day high of 6,958.9, surpassing the previous figure of 6,950.6, also set on 30 December 1999. The Times (£) reports that the new high was "inevitable", with dealers saying the final trigger was pulled by Janet Yellen, the chairwoman of the US Federal Reserve, whose optimistic outlook for US growth and indication that interest rates would not rise for months boosted markets.
The Guardian reports from the National Farmers' Union conference in Birmingham that British dairy products may get country-of-origin labelling. The government wants to introduce compulsory labelling for milk, cheese and yoghurt in attempt to help support struggling UK dairy farmers. Environment secretary Liz Truss also said the origins of pork, chicken and lamb would have to be more clearly labelled from April under new EU rules.
The Financial Times (£) looks at life on the breadline in the US, where it says the pay rise announced by Walmart last week "obscures shift" in the country's labour market. The retailing giant said it would pay all staff a starting rate of $9 an hour, rising to $10 for existing workers in 2016 – breaking ranks with many other US employers of low-paid workers.
Farmers are still abandoning the UK organic food industry despite sales making a recovery since the financial crisis, according to new research. Sales of organic products rose 4% in 2014 to £1.86bn — the same level as 2009, according to the Soil Association. CEO Helen Browning put the recover partly down to an improving economy but also shoppers becoming more health-conscious. "Now even the discounters are beginning to stock organic ranges," she said (The Financial Times £).