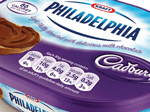 The private equity owner of Heinz and Burger King is lining up a deal to snap up Kraft Foods Group for anywhere up to $50bn, according to reports from the US. A "a person close to the matter" told the Wall Street Journal that Brazilian group 3G Capital was in advanced talks with Kraft. The PE firm has been searching for its next target for several months and has been linked with a number of US giants from Pepsi to Kelloggs. It is rumoured that because of the size of the transaction 3G may partner up again with Warren Buffett's Berkshire Hathaway again – the pair combined two years ago for the $23.2bn Heinz deal. Shares in Kraft soared by 16.5% to $71.44 – giving it a valuation of more than $40bn – in after-hours trading yesterday. And when debt is factored in, a deal with 3G could end up valuing Kraft at around $50bn (The Financial Times £).
Inflation falling to zero for the first time on record in Britain receives blanket coverage from the papers. A slump in the price of oil and the raging supermarket price war pushed the figure further than economists had expected all the way down to 0%. The Guardian said it handed Chancellor George Osborne a pre-election advantage; The FT added that despite the boon for consumers the figures would weigh on the minds of Bank of England policy makers potential leading to a rise, or a cut, in interest rates; while The Times warned against any knee-jerk reactions and said to enjoy "noflation" for the short term.
The bloodletting at Morrisons also gets plenty of column inches with new CEO David Potts "swinging the axe freely" to show a turnaround at the retailer will be "ruthless and uncompromising" (The Times £). Potts sacked half of his senior management team just a week into his new job to construct a "leaner management board, with the aim of simplifying and speeding up the business" (The Guardian). The FT said it was a "decisive break" with the regime of former CEO Dalton Philips.
Hotel Chocolat has over-taken rival chocolatier Thorntons in terms of profits in a sign that consumers are turning to premium products, The Times reports. The chain made pre-tax profits of £8.3m for the six months to 28 December – almost £2m more than Thorntons in its half year. Sales at Hotel Chocolat also rose by 9.5% to £47.2m.