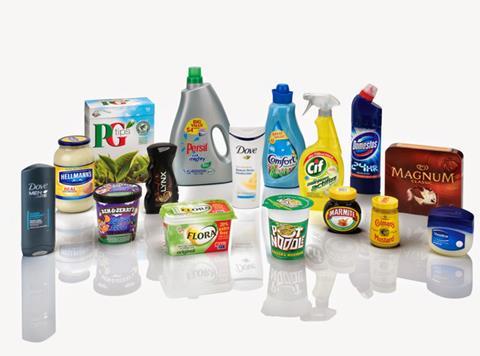 Unilever plans to axe about 1,500 management roles globally as the company faces pressure from investors to improve performance after a failed £50bn attempt to buy GlaxoSmithKline's consumer health unit (The Financial Times £). Consumer goods giant Unilever has confirmed plans to cut 1,500 jobs under a shake-up of its global operations (Sky News). The boss of Unilever has said that there are no plans to offload any of its brands or divisions after announcing 1,500 job cuts (The Times £).
The FT's Lex column writes: "The restructuring Unilever unveiled on Tuesday may already have been afoot. But it echoes the panicked response to Kraft Heinz's abortive bid in 2017… A cynic would say deputy heads are rolling to protect the beleaguered C-suite led by chief executive Alan Jope." (The Financial Times £)
Greencore, the London-listed sandwich-maker, is facing a big investor revolt this week after paying its top executives lavish bonuses despite not repaying millions of pounds of taxpayer support. (Sky News)
Food and drink firms have raised fears over shortages as a deal that secured vital carbon dioxide supplies is about to end without an extension. A supply chain crisis was averted last year when the government stepped in to broker a three-month price-fixing deal between CO2 producers and industry. The food industry said a new deal had to be reached before 31 January. (The BBC)
The UK advertising watchdog has banned a high-profile marketing campaign by Swedish alt-milk brand Oatly after ruling its green claims were misleading. (The Guardian)
Pub groups are gearing up for a weekend of bumper sales as the UK's remaining Covid-19 restrictions are lifted and consumers receive their long-awaited January pay packets. (The Financial Times £)
Pets at Home has pipped First Direct to the post and been hailed as the top business when it comes to satisfying customers, the Institute of Customer Service said. (The Daily Mail)
The London restaurant group behind the fashionable Wolseley on Piccadilly has been placed in administration after a bitter dispute between its founders and their Thai owner (The Times £). Two of London's best known restaurateurs face a battle for their empire after it was forced into administration in a 'power play' by its Thai owners (The Daily Mail). Administrators have been appointed for the venues' parent company, Corbin & King, after its largest shareholder, the Thai hospitality group Minor International, accused it of failing to meet its financial obligations (The Guardian). The move marks the latest clash in an ongoing spat between the restaurant company and its biggest financial backer that started early in the pandemic over site openings and staffing levels (The Financial Times £).
The restaurateurs behind some of London's landmark dining outlets are lining up financial backing from a US-based fund that placed one of the most pandemic's most lucrative bets by investing in Hertz, the car rental provider. (Sky News)
The CBI reports that average costs during the three months to January accelerated at their quickest pace since April 1980. The CBI, which received responses from 236 companies, said its survey suggested that costs were "expected to grow at a similarly fast pace" during the next quarter. It said these acute cost pressures had been brought about by "persistent global and domestic supply challenges". (Sky News)
The International Monetary Fund has cut forecasts for economic growth in Britain and around the world because of disrupted supply chains and the impact of pandemic restrictions. (The Times £)